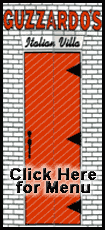 "We're carrying it out in his absence, but this is his doing," said an aide who was not identified because he was not authorized to speak publicly. "He's in constant touch with leaders in this effort. This is Senator Kennedy at the helm." The story was first reported by The Washington Times.
Kennedy doesn't want to repeat the steps that some say doomed health care reform under former President Clinton. That means acting quickly when Congress returns to Washington after the election and the holidays. Some say Clinton's political honeymoon was over by the time Congress took up his health care plan.
Kennedy is chairman of the Senate Committee on Health, Education, Labor and Pensions. Sen. Barack Obama's health care plan will be the starting point in Kennedy's efforts. That's a big assumption given that the presidential race is far from over. The Obama plan features many changes that Massachusetts enacted in 2006, such as greater use of government subsidies to help people afford coverage. However, Obama would not require adults to buy health insurance, as Massachusetts did. Obama does have a requirement that children be insured.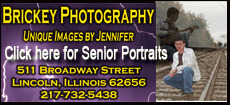 Aides would not say where there has been agreement and disagreement among the various interest groups participating in the meetings.
Sen. Max Baucus, D-Mont, said he spoke with Kennedy a few weeks ago. He said turf battles that occurred during past health care debates are a concern, so he will call a meeting of all relevant committee leaders once Congress is back in session. At the same time, Baucus made it clear he's got his own ideas for health care that he will pursue.
"I am quite confident I will introduce a bill at the first of the year on health care. And that would be the approach I think makes the most sense for our country," said Baucus, chairman of the Senate Finance Committee. "I imagine it will have some components of the Obama plan."
Baucus added that he had not spent a lot of time focusing on Obama's health plan, or that of Republican nominee John McCain.