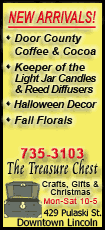 Police said a 23-year-old man drove his car at the oncoming patrol car driven by Capt. J.D. Reid and didn't move until Reid swerved out of the way. Reid then chased the car until it crashed. The driver was found inside the car, another 22-year-old man was found lying outside the vehicle and a third man was found hiding behind a traffic sign.
Two of the men were hospitalized and the third was treated and taken to the Oklahoma County jail where he's being held without bond.
Police say the driver apparently decided on a whim to play chicken car and didn't realize the car was a police car.
---
Information from: The Oklahoman, http://www.newsok.com