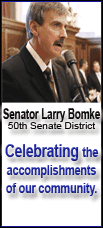 "There is no legal basis for Momeni's detention. She has to be released now ... an opponent or a dissident can't be jailed as long as he or she doesn't take up arms against the ruling establishment," Dadkhah told The Associated Press.
Court officials and prosecutors could not be reached for comment Saturday.
The 28-year-old Los Angeles-born graduate student at California State University was pulled over by police Oct. 15 for an alleged driving violation but was later taken to Evin prison, north of the capital Tehran, where she remains in detention.
Security agents also searched Momeni's home and seized her computer and footage of interviews she had conducted as part of her research with women activists.
The "Change for Equality" campaign seeks to collect a million signatures in support of changing laws that deny women in Iran equal rights in matters such as divorce and court testimonies.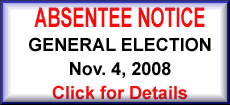 Momeni returned to Iran two months ago to see her family and do research for her master's degree thesis about women movements in Iran.
Court officials have not allowed Dadkhah to meet his client, which he said was common - though illegal - when defendants are in "temporary detention," which cannot last for more than two months.