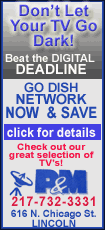 The documents, filed in federal court in Washington, are a rare look at the military tactics used on hunger strikers, which have sparked international condemnation but remained hidden from view, with officials refusing to even confirm the identity of the men taking part in the protest.
Zuhair's attorney, Yale Law School lecturer Ramzi Kassem, says the tactics described in the documents amount to "cruel, inhuman and degrading treatment." The military says the only reason it uses such tactics is that Zuhair is violent and dangerous.
"ISN 669 has a very long history of disciplinary violations and noncompliant, resistant and combative behavior," according to Army Col. Bruce Vargo, commander of Guantanamo Bay's guards.
Zuhair's protest is the remnant of a mass hunger strike at Guantanamo Bay that began in the summer of 2005, with prisoners celebrating the 10 Irish Republican Army and Irish National Liberation Army militants who starved themselves to death in Britain's Maze prison in 1981 while demanding political-prisoner status.
At its peak, there were 131 prisoners refusing meals at the U.S. Navy base in Cuba. The U.S. began force-feeding prisoners, but some were regurgitating the liquid-nutrient mix. In January 2006, commanders adopted a practice borrowed from American civilian prisons of strapping detainees into a special restraint chair for the feedings, and the number of strikers quickly dropped off.
Eventually there were just two: Zuhair, 43, and another Saudi, Abdul Rahman Shalabi. The number has since fluctuated and 12 were participating on Friday.
A number of prisoners have alleged brutal treatment during the hunger strike, and lawyers and human rights groups have accused guards of using unnecessary force. Kassem and other attorneys say their clients have mostly complied with the force-feeding, and that the U.S. has used rough treatment in an effort to break the strike.
Physicians for Human Rights, the World Medical Association and the United Nations, among others, have condemned the use of restraint chairs and other tactics as a violation of U.S. law and basic human rights principles.
The U.S. military has denied any abuse, though it has offered few if any details about what happens between guards and prisoners behind the coiled-razor wire.
Navy Cmdr. Pauline Storum, a spokeswoman for the detention center, said Friday the military was required "under federal law and Department of Defense policy, to preserve the health and well-being of all detainees under our control."
"When a detainee refuses to comply with guard instructions to leave his cell in order to receive necessary medical care, we will use the minimum force necessary ... in order to preserve life," including by tube feeding, she said.
And while the U.S. considers the detainees "enemy combatants" for whom the Geneva Conventions do not apply, it maintains it treats them in a humane manner that in some ways exceeds international standards.
The court documents, affidavits and filings recently submitted as part of Zuhair's challenge of his confinement provide the first detailed picture of his struggles with guards.