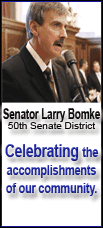 With just over a week to go in a political climate that overwhelmingly favors Democratic nominee Barack Obama, McCain has increasingly limited options to reach the 270 Electoral College votes needed for victory. His state-by-state strategy allows him almost no margin for error.
The McCain team is well aware of the challenges, including a fierce headwind from the economic crisis, Bush's historically low approval ratings, and Obama's enormous financial advantage to push his message of change. Yet advisers insist victory still is within reach, even if some Republican insiders privately harbor doubts.
"We went through the worst financial crisis in our nation's history, potentially, and we are still in the game," said McCain campaign manager Rick Davis. "When you review the electoral map, if the only thing John McCain has to do is win his base to win the election, I like that."
Advisers argue that Obama has not fully made the sale to voters, and that many of the "red" states Obama is contesting will remain Republican on Nov. 4. They believe they've found an economic argument that undercuts Obama - his own comment about wanting to "spread the wealth around," in answer to an Ohio plumber who raised questions about Obama's tax plan.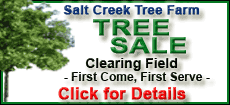 Time is running out.
It's becoming increasingly unlikely that something entirely unexpected, such as an international crisis, could shake the race or that the Illinois senator, a disciplined campaigner, will make a game-changing mistake or gaffe.
No rich benefactor has yet emerged to independently bankroll a multimillion-dollar campaign that attacks Obama on McCain's behalf. And, even if one did, a week is not much time to capture voters' attentions and there's little - if any - airtime left to buy in key states.
Though the campaign won't discuss it, one major unknown that McCain could benefit from is voter reaction to Obama's skin color.
Obama would be the first black U.S. president, and an AP-Yahoo News poll conducted with Stanford University last month found that one-third of white Democrats harbor negative views toward blacks. The survey also found that the percentage of voters who may turn away from Obama because of his race could be more than 2.5 percentage points - larger than the final margin of votes between Bush and John Kerry in 2004.
National polls show Obama anywhere from leading McCain by double digits to tied with him. McCain advisers say they believe McCain is 5 percentage points down. They hope that Republican enthusiasm and McCain's economic message will help them pull even in the home stretch at a national level, and hope that will raise McCain's standing in states where the race is close enough to push him over the top in the electoral math.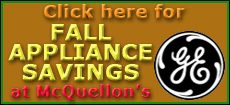 "There are any number of paths to 270 we feel very good about," McCain political director Mike DuHaime said this week, an optimistic take on the narrow electoral victory the campaign is hoping to craft.
It relies on holding on to most of the states Bush won four years ago, even as the economic crisis casts a pall over the race and the public craves a new direction after eight years of Republican rule in the White House. These states include hotly contested Florida, Missouri, North Carolina, Virginia, Indiana and Ohio - all states where most polls show the race even or Obama slightly ahead.
Sweeping those would give McCain 260 electoral votes, though doing so is far from certain.
However, if he succeeded, the Republican then would need to pick up 10 more votes by triumphing in a combination of Bush-won states: Nevada (5 electoral votes) and Colorado (9), which public surveys show are close, as well as Iowa (7) and New Mexico (5), where polls show Obama comfortably ahead.