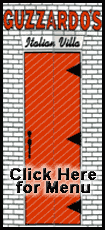 The financial shocks of the past several weeks, an unpopular war and a president with sub-basement approval ratings should help Obama.
"I think he has to stay on message - and not flub - to keep on what seems to be a positive glide path," said Princeton political scientist Fred Greenstein, who has written several books on the presidency. "And no gloating. He should not sound like a latter-day Tom Dewey."
Republican Dewey was leading President Truman by about 5 percentage points in the final Gallup poll taken before the 1948 election, a margin similar to the one now enjoyed by Obama in some national polls. Dewey's self-confidence was misplaced. Truman won by about 10 points.
However, Gallop stopped polling about two weeks before the election and would have missed any last-minute changes in national sentiment.
Current polls, in fact, show that the race has tightened since the third and final debate.
But a close look at the electoral map and attention to where each candidate spends his remaining campaign days can be a telling indicator of the likely outcome.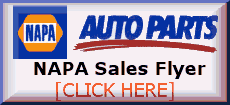 Before traveling to Hawaii to visit his ailing grandmother, Obama stumped mostly in states that had gone for Bush in 2000 and 2004, including Florida, Virginia, Indiana and Missouri, where he was greeted by throngs. He planned more red-state campaigning in the final week.
McCain, meanwhile, is spending precious time trying to shore up his base in some of these same once-reliable GOP states.
Obama's fundraising prowess - a record $150 million in September alone - is permitting him to continue to run ads nearly everywhere. His campaign has even bought a 30-minute political ad that will run on Wednesday night on major broadcast networks, making him the first presidential candidate to do so since billionaire Ross Perot in 1992. He is also placing the first-ever presidential campaign ads in online video games.
Meanwhile, McCain has had to husband his scarce resources, including withdrawing advertising from Michigan.
Brushing aside McCain campaign suggestions that Obama is a "socialist" who "pals around" with former terrorists and is unprepared to handle a national security crisis or identify with ordinary Americans, Obama's endgame strategy is to keep the focus on the economy and hew to his longtime central campaign themes.
His themes are the need for change, linking McCain to failed Bush policies, and presenting himself as the candidate whose policies most favor middle-class Americans.
"Races tend to close at the end, and I think we're seeing this. But I don't think the underlying dynamic of the campaign has changed," said Doug Schoen, a Democratic strategist and pollster who worked for President Clinton and New York Mayor Michael Bloomberg.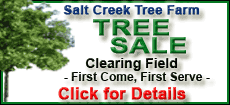 Still, Schoen said, "McCain certainly has a lot of fight left in him. And Obama would be making a mistake if he took his eye off the ball in states like Florida and Ohio and Colorado and Nevada that are tight."
He's not.
In Colorado, which went Republican in both 2000 and 2004, Obama has a slight lead in some polls. The Democrats chose to have their nominating convention in Denver, and Obama has spent considerable time in the state.