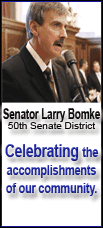 Dressed in an orange hooded sweat shirt, Todd left police headquarters in handcuffs late Friday and did not respond to questions from reporters. The mark on her face was faded and her left eye was slightly blackened when she arrived in district court.
Todd was awaiting arraignment Friday on the misdemeanor false-report charge, which is punishable by up to two years in prison. She will be housed in a mental health unit at the county jail for her safety and because of "her not insignificant mental health issues," prosecutor Mark Tranquilli said.
Todd initially told investigators she was attempting to use a bank branch ATM on Wednesday night when a 6-foot-4 black man approached her from behind, put a knife blade to her throat and demanded money. She told police she handed the assailant $60 and walked away.
Todd, who is white, told investigators she suspected the man then noticed a John McCain sticker on her car. She said the man punched her in the back of the head, knocked her to the ground and scratched a backward letter "B" into her face with a dull knife.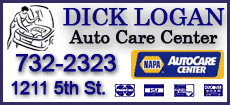 Police said Todd claimed the man told her that he was going to "teach her a lesson" for supporting the Republican presidential candidate, and that she was going to become a supporter of Democratic candidate Barack Obama.
Todd told police she didn't seek medical attention, but instead went to a friend's apartment nearby and called police about 45 minutes later.
Todd could provide no explanation for why she invented the story, police said. The woman told investigators she believes she cut the "B" onto her own cheek, but did not provide an explanation of how or why and said she doesn't remember doing so, police said.
Police said the woman reported suffering from "mental problems" in the past, and that they do not believe anyone put her up to the act.
Tranquilli said Todd will remain jailed over the weekend pending a psychiatric evaluation, which won't happen until Monday at the earliest.
The Associated Press could not immediately locate Todd's family.