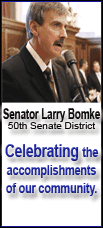 It is a window onto a flat and barren pile of rubble, a gray, alien landscape where only machines now move. It's a small example of mountaintop removal mining, he explains. Only 900 acres.
Then he turns away from the Patriot Coal Corp. project and gazes left toward the unbroken green tentacles of the Coal River Mountain.
It is a web of jagged ridges rather than a single peak, some rising more than 3,300 feet. At its base are neighborhoods like picture-perfect Colcord, a few dozen neatly kept homes along trickling Sycamore Creek. Under its canopy are bears and blackberries, white-tailed deer and wild turkey, ginseng and sassafras.
And like so many in southern West Virginia, it is a mountain that could be blown to bits for its coal.
In it, Massey Energy, holder of state permits to blast 6,000 acres, sees the future -- and a fortune. With the spot-market price of steam coal at $133 a ton and likely to rise, the mountain is a rich natural resource capable of feeding power plants for 14 years. Massey plans to start work as soon as federal regulators approve.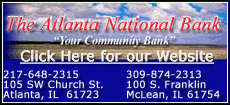 But Gibson and a growing number of neighbors propose a different future, one in which the mountain survives.
Mine coal the traditional way, they say. Dig tunnels and leave the mountaintop intact for 200 gleaming white windmills. The blades could spin in the industrial-strength wind, generating enough electricity for 150,000 homes and ensuring that West Virginia remains an energy producer long after its fossil fuels are tapped out.
Gibson, whose family has owned land here for 235 years, has spent a third of his life fighting the companies that have redefined strip mining in this part of the country. He sees their mountaintop removal methods as no less than "the genocide of Appalachia," the unnecessary sacrifice of a people, a culture and the hills that bind them.
"This land right here has done as much for the people as their own mother did," says the spry 62-year-old in denim overalls. "My mother give me birth, but this land give me life."
A solar panel powers his phone and lights. Logs feed the potbellied stove.
"I wouldn't put a lump of coal in this daggone place if I was freezin' to death tomorrow," he says. "Coal's something we used in primitive times... We can surely do better."
___
More than 300 million years ago, southern West Virginia was a steamy swamp thick with plants that sank as they died, forming layers of dense, waterlogged peat. As the earth's surface shifted, sand, clay and other minerals landed atop the peat, squeezing it dry and gradually heating it. Over time, every 3 to 7 feet of peat became a foot of coal. When thrusting and folding pushed up the Appalachian Mountains, the coal came with them.
By the mid-1700s, coal's potential had been discovered, and by the middle of the next century, mining was big business. Since record-keeping began in 1836, more than 13 billion tons have been dug from West Virginia alone, and the state remains the nation's second-largest producer behind Wyoming.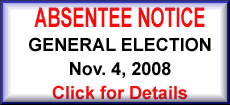 Coal is the most reliable and affordable energy source in the United States, with some 52 billion tons of reserves still underground, the West Virginia Coal Association says. That's enough to ensure a long, productive future for the nearly 50,000 people who depend directly and indirectly on the state's 600 mines for work.
But with those reserves becoming harder to reach, companies want faster, cheaper ways to mine multiple seams at once.
In mountaintop removal, forests are clear-cut. Holes are drilled to blast apart the rock, and massive machines, some with buckets big enough to hold 24 compact cars, scoop the coal from the exposed seams.
The rock and dirt left behind, the "spoil," is then dumped -- one 240-ton truckload at a time -- into adjacent valleys, changing the natural shape of the earth, lowering the height of the mountain and covering streams with so-called "valley fills."
Coal River Mountain Watch, the environmental group that advocates the wind farm, says more Americans are demanding clean energy, so it's the perfect time to consider a more sustainable use for the mountain.
It's also the perfect place: For industrial wind farms, developers seek sites with wind speeds of at least 15.7 mph, the minimum to be labeled Class 4. At its current height, Coal River Mountain catches winds that range from Class 4 to Class 7, with speeds up to and exceeding 19.7 mph.
But the battle is uphill when nearly everyone stands to get rich from the coal.
The companies that own the mountain, mainly Rowland Land Co. and Pocahontas Coal Co., make money leasing it to Virginia-based Massey. Massey makes money selling what it digs. Shareholders make money when Massey's stock price rises. Chief Executive Don Blankenship makes money when shareholders are happy.
And state budget-builders get more than $300 million a year in coal severance taxes. Although it's a fraction of the total $10.4 billion spending plan, the government needs the money.
"So do hookers and so do pimps," grumbles 53-year-old Lorelei Scarbro, who lost her coal miner husband to black lung and whose 10 acres on Rock Creek are threatened by Massey's plan. "That doesn't make it OK. ... It's not OK for us to be sacrificed so the rest of the world can have more energy."
Scarbro is part of an Internet campaign to stop the destruction of Coal River Mountain, a movement that's drawing support from the Sierra Club, the Rainforest Action Network and the National Resources Defense Council, among others.
To lure cameras to the cause, the activists bring in celebrity visitors like singer Kathy Mattea, a West Virginia native, and Big Kenny Alphin, half of the country duo Big & Rich.
But the industry has a campaign and celebrities of its own.
It formed the Friends of Coal, tapping into the enduring fame of former West Virginia and Marshall university football coaches Don Nehlen and Bob Pruett, and sponsoring new faces like competitive bass fisherman Jeremy Starks.
"The fact is that we have a small band of environmental extremists who just want to shut down mining in West Virginia," says Chris Hamilton, senior vice president of the Coal Association.
At Coal River Mountain, he says, "It's hard to tell if this is a proposal aimed at slowing down mining or restricting mining in that area, or if it's a bona fide proposal to build windmills."
West Virginians need not pit one form of energy against another, he argues. The nation needs them all.
At Konnie's Kitchen in Sylvester, a miner's widow and her daughter stiffen at the suggestion surface mining be stopped. Myrtle Lamb, now 81, lives on her husband's pension; daughter Loretta Board is married to a surface miner.
"They gotta work," Board says. "That's their living. You can't take that away from them."
At an adjacent table, 29-year-old miner Eric Bragg has a tattoo on his left biceps: a skull under a hardhat, its crossbones formed by a shovel and pickax.
"It's just trying to put people out of jobs," he says.
In West Virginia's southern coalfields there are generally three kinds of work: mining, logging and minimum-wage. Thinking about global warming is a luxury some can't afford, the notion of windmills laughable.
"That's kind of funny. I never heard that before," says 21-year-old John Sprouse, chuckling and shaking his head in disbelief, unaware of a 22-turbine farm in Tucker County, 250 miles away.
Mountaintop mining may not be pretty, he says, and it may well happen in his own back yard.
"But it's the way of life right now," he says with a shrug, "and I guess that's the way we gotta go."
___
On Coal River Mountain, the question is really about how -- not whether -- to mine.