Collecting with the stars: celeb trading cards

Send a link to a friend
[October 25, 2008] LOS ANGELES (AP) -- These days, most celebrities trade on their fame for fashion lines, fragrances, reality shows and blogs. Now, some 40 famous folks - from Scarlett Johansson to Jared Leto - will be able to trade their fame with each other.
A new line of celebrity trading cards - yes, the little cardboard ones baseball fans used to hoard - officially sanctioned by the stars themselves is being launched by entertainment product company A-List Global Media.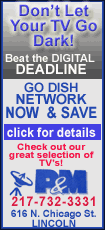 Called PopCardz, the celebrity trading card line is the brainchild of Ted Kurie and Christian Troy, who once represented A-listers as an agent at Creative Artists Agency. To personally acquire celebrities' permission for the cards, Troy dug deep into his CAA contacts.
"I started going around town to agents, managers, publicists and lawyers that I knew in these artists' lives," said Troy. "I pitched it as a simple and great idea, using these movie and TV stars' likeness to reach a young demographic in a really special way. We were really looking for artists who were credible and popular - but not because of scandal."
So don't except Paris Hilton, Lindsay Lohan or Britney Spears cards this go 'round.
The star power in the celebrity trading card collection is sprinkled with tween powerhouses (Cole and Dylan Sprouse, Ashley Tisdale, Raven-Symone), starlets (Megan Fox, Jessica Biel, Hayden Panettiere, Jessica Alba, Christina Ricci) and a few leading men (Dwayne "The Rock" Johnson, Anton Yelchin, Giovanni Ribisi, Chris Evans).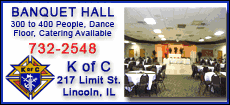 PopCardz will be sold in stores in five-card packs beginning in November. Proceeds will given to the celebrities' charities. Each card will have a unique 10-digit access code printed on it that will provide additional online content at PopCardz.com.
The back of the cards list celebrities' birth dates, hometowns and mottos as well as a favorite charity, movie, song, book, place, sport, food - and a secret. "Kath & Kim" actress Selma Blair revealed, for instance, that she wore an eye patch for a year when she was 7 because she was embarrassed about her amblyopia - lazy eye syndrome.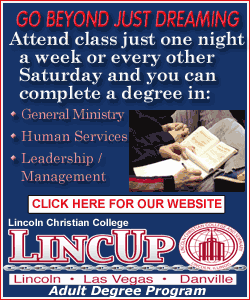 "Tabloids are so prevalent," said Blair. "I think this is way for kids - or whoever is collecting them - to find something out about their favorite celebrities, and find out really positive things about them."

Blair, who accumulated "Wacky Packages" and "Superman" trading cards growing up, was one of the first celebrities to agree to be immortalized in the collection. The "Hellboy" and "Cruel Intentions" actress said she was excited the cards would benefit and prominently feature celebrities' causes.

"It's a benevolent, cool thing," said Blair.

Her only concern? How her card will fare among traders once it's released.

"I'm sure everyone will be like, 'I'll give you 20 Selma Blairs for 1 Scarlett Johansson,'" Blair joked.

---

On the Net:
[Associated Press; By DERRIK J. LANG]
Copyright 2008 The Associated Press. All rights reserved. This material may not be published, broadcast, rewritten or redistributed.