Possible Hudson relative dead; child missing

Send a link to a friend
[October 25, 2008] CHICAGO (AP) -- At least one of two people found shot dead Friday at a South Side home was believed to be a relative of Jennifer Hudson, and police were seeking a missing child who might also be related to the singer and Oscar-winning actress.
Police spokeswoman Monique Bond said the deaths appeared to be the result of domestic abuse. The Cook County medical examiner's office did not immediately identify the victims.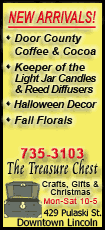 Deputy Chief Joseph Patterson said a family member entered the home around 3 p.m. Friday, found a woman shot on the living room floor and left to notify authorities. Responding officers found a man shot in the bedroom, Patterson said. There was no sign of forced entry.
Public records show the address listed to a Jennifer Hudson and Darnell Donerson, the name of the singer's mother. Police tape blocked access to the large, white house, where a crowd gathered outside.
Authorities issued an Amber Alert for 7-year-old Julian King, and were seeking a 1994 white Chevrolet Suburban. The child was the grandson of the female victim, Patterson said, and Bond added the boy could also be a relative of Hudson.
The alert said the child was possibly abducted, and accompanied by a man - considered armed and dangerous - who was a suspect in the double homicide investigation. The two could also be in a teal or green Chrysler Concord with a temporary license plate, a left front headlight hanging out and scratches on the left side of the vehicle, police said.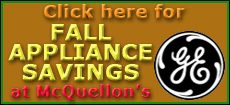 A publicist for Hudson at her record label said she was not aware of any incident involving Hudson's mother. She did not immediately return subsequent messages. An e-mail sent to Hudson's personal publicist was not immediately returned.
The tragedy comes as Hudson, who grew up in Chicago, continues to reach new heights in her career. Her song "Spotlight" is No. 1 on Billboard's Hot R&B/Hip-Hop charts and her recently released, self-tiled album debut and has been a top seller. She was featured in this year's blockbuster "Sex and the City" and is also starring in hit movie "The Secret Life of Bees."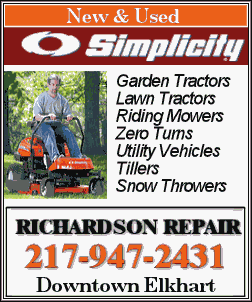 She won an Academy Award for best supporting actress in 2007 for her role in "Dreamgirls." In an interview last year with Vogue, Hudson credited her mother with encouraging her to audition for "American Idol," which launched her career.

The singer, whose father died when she was a teenager, described herself as very close to her family. In a recent AP interview she said her family, which includes older siblings Julia and Jason, helped keep her grounded.

"My faith in God and my family, they're very realistic and very normal, they're not into the whole limelight kind of thing, so when I go home to Chicago that's just another place that's home," she said. "I stand in line with everybody else, or, when I go home to my mom I'm just Jennifer, (so she says), 'You get up and you take care of your own stuff.' And I love that; I don't like when people tell you everything you want to hear, I want to hear the truth, you know what I mean."

-----

AP Music Writer Nekesa Moody in New York contributed to this report.
[Associated Press; By RUPA SHENOY]
Copyright 2008 The Associated Press. All rights reserved. This material may not be published, broadcast, rewritten or redistributed.