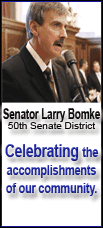 Today's Highlight in History:
On Oct. 25, 1854, the "Charge of the Light Brigade" took place during the Crimean War as an English brigade of more than 600 men, facing hopeless odds, charged the Russian army and suffered heavy losses.
On this date:
In 1400, author Geoffrey Chaucer died in London.
In 1760, Britain's King George III succeeded his late grandfather, George II.
In 1918, the Canadian steamship Princess Sophia foundered off the coast of Alaska; some 350 people perished.
In 1939, the drama "The Time of Your Life," by William Saroyan, opened in New York.
In 1951, peace talks aimed at ending the Korean War resumed in Panmunjom after 63 days.
In 1957, mob boss Albert Anastasia of "Murder Inc." notoriety was shot to death in a barber shop inside the Park Sheraton Hotel in New York.
In 1962, U.S. ambassador Adlai E. Stevenson presented photographic evidence of Soviet-built missile bases in Cuba to the U.N. Security Council.
In 1971, the U.N. General Assembly voted to admit mainland China and expel Taiwan.
In 1983, a U.S.-led force invaded Grenada at the order of President Reagan, who said the action was needed to protect U.S. citizens there.
In 2002, U.S. Sen. Paul Wellstone, D-Minn., was killed in a plane crash in northern Minnesota along with his wife, daughter and five others, 1 1/2 weeks before the election.
Ten years ago: Vice President Al Gore participated in a groundbreaking ceremony for a memorial dedicated to victims of the Oklahoma City bombing.