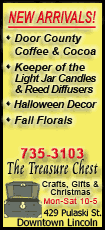 Obama was resuming his campaign in Nevada on Saturday with rallies in Reno and Las Vegas before holding one at night in Albuquerque, N.M. The Democrat put aside political events on Thursday night and Friday to spend time with his grandmother in Hawaii, whom he described as gravely ill.
McCain, pivoting from his three stops in Colorado on Friday, will also be pushing hard in New Mexico on Saturday. He is holding rallies in Albuquerque and in Mesilla, farther south.
As the collapsing economy consumes voter attention, McCain has seized a line of attack that Obama is poised to deepen the problem by raising taxes. He said in Denver that Obama won't target the rich but rather the middle class by putting it "through the wringer."
Obama counters that he would lower taxes for most wage-earners and that McCain's tax plan favors wealthy corporations. He has tagged McCain as being out of time and ideas.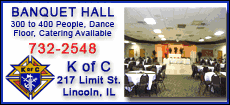 Polls show the path to the winning tally of 270 electoral votes is tricker for McCain, a Republican weighed down by the economic crisis and an unpopular incumbent president.
Obama, wary of overconfidence among his backers, is charting multiple winning paths.
That's where 19 electoral votes out West factor into the equation.
Nevada, with five votes, is posing the toughest challenge for Obama; the race is a tossup. Colorado is competitive, though Obama has a slight edge in polls in the state that offers nine votes. Obama is more deeply favored to win New Mexico's five votes.