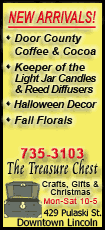 "I don't think anybody realized it was going to be this tough" for Republicans, Sen. John Ensign, chairman of the party's senatorial campaign committee said recently. "We're dealing with an unpopular president (and) we have a financial crisis," he added.
"You've got Republican incumbent members of the Congress" trying to run away from Bush's economic policies, said Maryland Rep. Chris Van Hollen, who chairs the House Democratic campaign committee. "And they can't run fast enough. I think it will catch up with many of them."
Speaker Nancy Pelosi of California predicted recently that Democrats would win at least 14 House seats in Republican hands.
But numerous strategists in both parties agreed a gain of at least 20 seems likely and a dozen or more GOP-held seats are in doubt. Only a handful of Democratic House seats appear in any sort of jeopardy. They spoke only on condition of anonymity, saying they were relying on confidential polling data.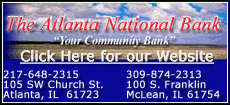 In the Senate, as in the House, only the magnitude of the Democratic gains is in doubt.
New York Sen. Chuck Schumer, head of the Democratic committee, said his party would have to win seats in "deeply red states" to amass a 60-seat majority, but added, "We're close."
Obama's methodical voter registration efforts in the primary season and his current get-out-the-vote efforts are aiding Democratic candidates in several Southern races. They start with North Carolina, where GOP Sen. Elizabeth Dole trails in the polls, and include Georgia and Mississippi, where Sens. Saxby Chambliss and Roger Wicker respectively are in unexpectedly close races.
"Overall, I think Obama will help us in the South because, first, his economic message resonates with Southerners, both white and black, and obviously there will be an increased African-American turnout," Schumer said.
Also in a close race is the Republican leader, Sen. Mitch McConnell of Kentucky, although that is not a state where Obama has made much of an effort.
Compounding Republican woes, the same economy that has soured voters on their candidates is causing some of the nation's wealthiest conservative donors to stay on the campaign sidelines.
Freedom's Watch, a conservative group that once looked poised to spend tens of millions of dollars to help elect Republicans, had spent roughly $3 million as of midweek. Its largest single contributor is Sheldon Adelson, a billionaire with gambling interests in the United States and China.
Democrats hold a 51-49 majority in the current Senate, counting two independents who vote with them. In the House, Democrats have 235 seats to 199 for Republicans, with one vacancy.
It has long been apparent that Democrats would retain control of both houses of Congress, and in recent weeks, the party's leaders have mounted a concerted drive to push their Senate majority to 60. That's the number needed to overcome a filibuster, the technique of killing legislation by preventing a final vote. If Obama were to win the White House, it would be the Republicans' last toehold in power.
In reality, Ensign noted this week that even if Democrats merely draw close to 60 seats, they will find it easier to pick up a Republican or two on individual bills and move ahead with portions of their agenda that might otherwise be stalled.
Democrats are overwhelmingly favored to pick up seats in Virginia, New Mexico and Colorado where Republicans are retiring.