Republicans John McCain and Sarah Palin have used that comment to suggest that Obama is not prepared to deal with such a problem. That's not what Biden said - he argued Obama would persevere because he's "got steel in his spine." But McCain is using a recording of Biden's comments in a new ad against Obama.
"We're going to have an international crisis ... to test the mettle of this guy," Biden says in a recording replayed in the ad over grainy images of a woman crying and people rioting in the streets of a foreign land. "I guarantee you it's going to happen."
An announcer interjects, "It doesn't have to happen. Vote McCain."
But despite the occasional gaffe that's been highlighted, the Obama team says Biden has been a steady asset.
"Yes, there are those moments when you say, 'Wow, I wonder why he said that,'" said Obama adviser David Axelrod, but he added, "Even in the cold hard world of politics, you just look at his numbers. The American people have really embraced him and he's got a very favorable standing.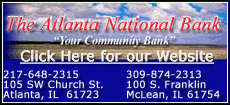 "So I don't care if every once in a while there's one of those cases where you sort of say, 'Geez, I'm not sure I would have said it just that way.' I don't care about that because at the end of the day, I think the upside is so great," Axelrod said in a telephone interview.
Since the party conventions, Biden's favorable ratings have steadily gone up. An Associated Press-Yahoo News poll conducted earlier this month found both Biden and Alaska Gov. Sarah Palin were viewed favorably by 48 percent of respondents, but his figure was up from 37 percent the previous month, while hers remained about the same as her earlier 47 percent. And her unfavorables were rising, from 28 percent to 39 percent, while his went from 30 percent to 33 percent.
A Washington Post-ABC News poll of voters in the swing state of Ohio this month found nearly four in 10 moderates were less apt to vote for McCain because of the Palin pick, double the proportion drawn to him as a result of her nomination. Biden attracted three times as many moderates to Obama as he pushed away.
Biden completed his 170th interview Friday night in the two months since becoming a vice presidential candidate, according to a tally by his staff. He's been a constant McCain critic and has been on television at critical moments, such as going on all the networks after every presidential debate while Palin was declining to do interviews.
Biden has been the least covered by the national media of any of the four nominees, but he's generating steady local coverage in key markets. The campaign has dispatched him to areas filled with working-class voters and his fellow Catholics, hoping he can make a connection where maybe Obama can't.