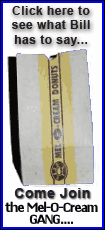 The flaps have cast renewed suspicion over the heavily Democratic county that former Attorney General Robert Kennedy once called one of the nation's most corrupt.
"The amount of political corruption that takes place in this county is amazing, for a lack of a better word," said Marie Eisenstein, an assistant professor of political science at Indiana University Northwest in Gary. "There's a lot of it, so people have a right to be suspicious."
Local election officials are scrambling to assure voters that they aren't engaged in familiar political shenanigans in a gritty area dominated by steel mills and oil refineries along Lake Michigan.
Gary Mayor Rudy Clay accuses Republicans of using scare tactics by raising the specter of voter fraud in an attempt to make it harder for people in the county's northern communities - many with large minority populations - to cast ballots.
"That is a smoke screen by the Republican Party to slow down, stop and disenfranchise people in Gary, Indiana, and the north end of the county," said Clay, the county's Democratic Party chairman.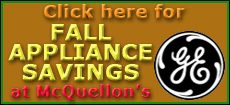 Barack Obama needs a strong showing in Lake County if he is to win the state, which no Democratic presidential candidate has done since Lyndon Johnson in 1964.
Indiana's second-largest county is friendly territory for the senator from neighboring Illinois. It has gone for the Republican presidential candidate only once since 1960 - Richard Nixon in 1972 - and its population is Indiana's most diverse, at 26 percent black and 14 percent Hispanic. The city of Gary, which overwhelmingly supported Obama in the primary, is 85 percent black.
Many polls show the race between Obama and Republican John McCain is a tossup in Indiana.
The pre-election squabbling is "embarrassing to me and embarrassing to the county," said Terry Stanton, 25, a financial analyst from Hobart.
Memories are still fresh of the late vote tallies that delayed results of the May primary. Clay and Democratic Mayor Thomas McDermott of Hammond sniped at each other in late-night appearances on CNN, and the nation waited well past midnight to learn that New York Sen. Hillary Rodham Clinton had defeated Obama.
In 2003, the state Supreme Court threw out an East Chicago mayoral primary because people were paid to cast absentee ballots. In 1999, millions in city money was spent paving East Chicago sidewalks and driveways to curry favor with voters in the mayoral primary.