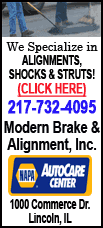 Aside from this precipitation, the rest of the country was to remain rather dry due to a dominant ridge of high pressure. This ridge was to push any storms well to the north and into Canada.
The high was to lead to unseasonably warm temperatures through much of the West. This was also to be a dangerous recipe for fire weather in Southern California as Santa Ana winds ramp up.
Temperatures were to rise into the 50s and 60s in the Northeast; 70s in the Southeast; 70s and 80s in the Plains; 80s and 90s in the Southwest; and 40s and 50s in the Intermountain West.
Temperatures in the Lower 48 states Friday ranged from a low of 10 degrees at Stanley, Idaho, to a high of 95 degrees at Newhall, Calif.