"Anyone in that environment, you never know what's going to happen," Lacey said. "There are a lot of good bankers that unfortunately are at the wrong place at the wrong time, especially in New York."
Corporate headhunters say Wall Street's malaise will lead to a permanent talent loss for New York. It could help small boutique firms become bigger players with employees they would never have been able to lure from the city long-regarded as the world's financial capital.
"We're definitely hiring," said Robert Escobio, chief executive officer of Coral Gables, Fla.-based Southern Trust Securities Inc., a broker-dealer and investment banking firm. "Right now we have the capital, and right now we're looking to expand. And I think that's what a lot of boutiques are looking to do, too."
Escobio said in the past few months, one out of every four or five resumes comes from top Wall Street firms -- compared with about one out of 100 in years past.
Former Wall Streeters also tend to bring clients with larger net worth -- another potential long-term blow to firms trying to recover from the meltdown -- so boutiques and middle market firms stand to reap the profits. In turn they deliver something that's currently elusive on Wall Street: stability. Jobs in the financial sector can pay anywhere from $100,000 to well into the seven-figure range depending on location, experience and the size of a firm, said Kimberly Bishop, vice chairman of Slayton Search partners, a Chicago-based headhunting firm.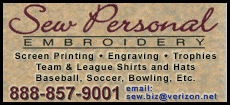 "There's some talent available to some companies that wasn't available before," she said.
Wall Street workers who are thinking about relocating need to be flexible about income, Bishop said. Some junior Wall Street workers may be able to get more senior positions in smaller firms, getting comparable or better pay. But many more will make less while benefiting from a cheaper cost of living outside of New York City.
"They are going to make less, most of them," said Kurt Kraeger, the managing director of the New York Office of Robert Walters headhunting firm. "Even before this (economic downturn), the same type of positions overseas, let's say, did pay about 20 percent less than you would make here ... the people who go to smaller firms, often times the bonuses are smaller."
New York is the top paying state for personal financial advisers, with an average salary of $131,660, according to the U.S. Bureau of Labor statistics. Colorado followed, paying an average of $119,590, then Massachusetts, with an average pay of $116,170, according to the 2007 occupational employment survey.
Idaho was the lowest paying state for financial advisers, paying an average of $50,980. West Virginia, North Dakota, Alaska, Nebraska and Kentucky all follow, paying an average below $60,000 a year for the same job.
Middle market and boutique firms are also appealing because they offer increased job responsibility and freedom, said Peter Kies, a managing director at Robert W. Baird, a Milwaukee-based middle market firm.