On Friday -- even after the Organization of Petroleum Exporting Countries announced a 1.5 million barrel-a-day cut -- oil fell $3.69 to settle at $64.15. Prices have plunged 57 percent from a record $147.27 on July 11.
"The mood is fairly negative reflecting worry about the international economic outlook," said David Moore, a commodity strategist at Commonwealth Bank of Australia in Sydney. "If there is further weak economic data in the U.S. or Europe, prices could come under more downward pressure."
Iran's OPEC governor Mohammad Ali Khatibi said Sunday a reduction in production "will be considered" at the group's next meeting in Algiers in December -- a meeting that might even be held early if necessary.
"I thought the OPEC cut was a fairly decisive act, but concerns of recession in the major economies remain dominant," Moore said. "OPEC's cut does take a step toward tightening the market."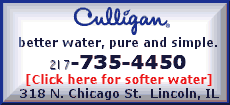 Investors have been paying close attention to signs that a slowing economy and higher gasoline prices earlier this year have hurt crude demand in the U.S., the world's largest oil consumer.
The U.S. Department of Transportation said Friday that Americans drove 5.6 percent less, or 15 billion fewer miles (24 billion fewer kilometers), in August compared with same month a year ago -- the biggest single monthly decline since the data was first collected regularly in 1942.