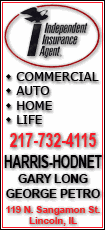 A surge in the yen illustrated investors' nervousness about how much economic activity could slow. Japan's Nikkei 225 index dropped to its lowest close in 26 years as investors unwound transactions in which they had invested yen in higher-yielding dollar assets. When other currencies decline against the yen, investors tend to exit these positions. The currency moved to the 92 yen level, a 13-year high against the dollar.
The Nikkei fell 6.4 percent to its lowest level since October 1982, while Hong Kong's Hang Seng Index tumbled 12.7 percent, its lowest finish in more than four years and its biggest single-session drop since 1991.
The sell-off came even as the seven leading industrial nations on Sunday issued a statement warning about the "recent excessive volatility" in the value of the yen.
Selling spread to Europe when markets opened there. In morning trading, Britain's FTSE 100 fell 4.3 percent, Germany's DAX index lost 3.20 percent, and France's CAC-40 declined 5.83 percent.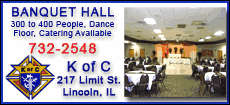 The global sell-off comes a day ahead of the start of a two-day meeting of the Federal Reserve and is prompting speculation that the world's major central banks could announce coordinated rate cuts. The Fed had already been expected to lower its fed funds rate by a half-point to 1 percent on Wednesday.
The ongoing selling is due in part to the belief that a worldwide recession is likely inevitable, but it's also being triggered by hedge funds and other investors unloading stock because they're being hit by margin calls. In a margin call, a broker who lent money to an investor calls in the loan, forcing the investor to sell stock to repay the loan.
Dow Jones industrial average futures fell 227, or 2.75 percent, to 8,034. Standard & Poor's 500 index futures fell 30.90, or 3.57 percent, to 835.10, while Nasdaq 100 index futures fell 40.50, or 3.4 percent, to 1,151.00. On Friday, stocks ended lower, but not at their worst levels. The Dow fell 3.59 percent, the Standard & Poor's 500 index fell 3.45 percent, while Nasdaq declined 3.23 percent.