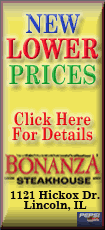 With a recession seen as inevitable, if not already under way, any Fed rate cut would be aimed at cushioning the fallout.
Vanishing jobs and shrinking paychecks have forced consumers to cut back sharply. Millions of ordinary Americans have watched their 401(k)s and other nest eggs shrink and the value of their homes drop, making them feel in even worse financial shape. In turn, businesses have cut back on hiring and other investments as customers hunker down and credit problems make it harder and more costly to get financing.
"These are sobering times," said Paul Kasriel, chief economist at Northern Trust Co.
All the problems have been feeding on each other. So far, Fed Chairman Ben Bernanke and his colleagues haven't been able to break the vicious cycle, despite hefty rate reductions and a flurry of unprecedented steps aimed at getting credit flowing more freely again.
Bernanke says he'll use all tools to battle the crisis.
To that end, Fed policymakers are widely expected to lower the central bank's key interest rate at the conclusion of a two-day meeting Wednesday -- their last session before the November elections.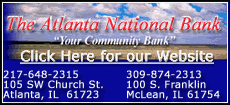 Investors and some economists predict the central bank will drop the rate by half a percentage point to 1 percent. If that happens, it would mark the lowest rate since the summer of 2004. Others, however, think the rate will be cut by a smaller, quarter-point to 1.25 percent.
In turn, rates on home equity, certain credit cards and other floating-rate loans tied to commercial banks' prime rate should drop by a corresponding amount. A half point reduction would leave the prime rate at 4 percent; a quarter-point cut would drop the rate to 4.25 percent. Either way, the prime rate would be the lowest in more than four years.
The Fed hopes that lower rates will spur people and businesses to spend again, helping to brace the wobbly economy.
"I think it would be a good faith psychological move," said Richard Yamarone, economist at Argus Research. However, Yamarone and others doubt that another rate reduction will entice people -- many buried under piles of debt -- to ramp up spending. But it might help a little, they said.
Consumer spending -- which accounts for the single-biggest chunk of overall economic activity -- probably fell in the July-to-September quarter. That would mark the first quarterly drop since late 1991, when the country was coming out of a recession, economists said.
Given that, many predict the national economy contracted in the third quarter. The government releases the report on gross domestic product on Thursday.
GDP measures the value of all goods and services produced within the United States and is the broadest barometer of the country's economic health. Many also believe the economy will continue to contract through the rest of this year and into next year. All that would more than meet a classic definition of recession -- two straight quarters of shrinking GDP.
Bernanke has repeatedly warned that the country's economic weakness could last for some time -- even if the government's unprecedented $700 billion financial bailout package and other steps do succeed in getting financial and credit markets to operate more normally.