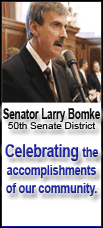 The mortgage market's troubles have proved to be far more serious and intractable than most in government or the private sector had predicted a year ago.
"We are behind the curve. We are falling behind," Sheila Bair, head of the Federal Deposit Insurance Corp. told a Senate hearing Thursday. "There has been some progress, but it's not been enough, and we need to act. And we need to act quickly, and we need to act dramatically to have more wide-scale, systematic (loan) modifications...."
More than 4 million homeowners with a mortgage were at least one month behind on their payments at the end of June, according to the latest data from the Mortgage Bankers Association, and a record 500,000 had entered the foreclosure process.
So why is the foreclosure crisis so hard to fix?
There are five main reasons: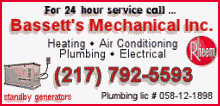 Crashing home prices:
A massive speculative bubble in housing prices caused millions of Americans to think of their homes as an investment, rather than a place to live.
Now prices are plummeting, especially in once-sizzling markets like California, Florida and Nevada. And the bleeding might not stop until the end of next year.
The median home price in the U.S. dropped 9 percent in September from a year ago to $191,600, and is down 17 percent from the peak in July 2006, the National Association of Realtors said Friday.
Already, 23 percent of homeowners with a mortgage owe more on their loans than their homes are worth, and that figure is expected to rise to 28 percent by this time next year, according to Moody's Economy.com.
While the majority of homeowners will continue to make their payments and wait for values to recover, some will mail their keys to their lender and walk away, leaving the lender with no choice but to foreclose.
Sophie Lapointe, a mortgage broker and owner of Five Star Mortgage in Las Vegas, has found there's little that can be done to help people who owe more than their homes are worth. "The biggest problem is negative equity," she said.
When homeowners in that position ask her about refinancing, Lapointe tells them to contact their current lender and ask about a loan modification because she already knows no new lender will give them a loan.
Loan modifications vary depending on many conditions, but can include deferring payments, allowing partial payments, lowering the interest rate and lowering the principal balance.
Investor speculation:
Plunging prices have had even more impact on investors than on homeowners because investors have less emotional attachment to a house. They're even more likely to walk away, especially if they've put little money into a property.
Investors purchased one of every five homes last year, and almost one of every three when the market peaked in 2005, according to the Realtors trade group.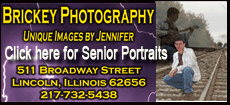 They flocked to hot markets like California, Florida, Nevada and Arizona, as television shows such as A&E's popular reality series "Flip This House" touted the easy money that could be made buying and selling homes.
They took advantage of risky loan products that didn't require down payments or proof of income. Other loans allowed the borrower to pay only the interest on the loan, or even less, and none of the principal for a certain time.
Now, more than 30 percent of properties in the foreclosure process are owned by someone with a different address, indicating the home is likely owned by an investor, according to foreclosure listing service RealtyTrac Inc.
Government programs to help homeowners are specifically designed not to help such investors, though in reality it may be hard to weed them out.
Complex investments:
Traditionally, lenders evaluated borrowers carefully because they held onto the mortgages for the life of the loan. That process started to change in the late 1980s, as Wall Street found new ways to package the loans into securities to sell to investors.
Investors were attracted to these new mortgage-backed securities because they paid better returns than government bonds.
At the beginning of this decade, the Federal Reserve started cutting interest rates to historic lows. So investors poured money into the U.S. mortgage market, particularly into securities made up of high-interest mortgages made to borrowers with poor credit records.
The high-interest, risky mortgages, called "subprime," boomed, from $160 billion in new loans in 2001 to more than $600 billion in both 2005 and 2006, according to Inside Mortgage Finance, a trade publication.
Lenders stopped worrying about the creditworthiness of borrowers and offered them ever-riskier mortgages. Most of those loans were made by commission-driven mortgage brokers, who had nothing to lose if the mortgage went bad because it had been resold.
"By the time it defaults, it's somebody else's headache," said Barry Ritholtz, CEO of research firm FusionIQ.
When mortgages are packaged into securities, borrowers' monthly payments are divided up and sent to thousands of investors around the world. With so many owners, helping troubled borrowers is tougher. Many of these investors have been reluctant to agree to drastic loan modifications, such as reducing the principal balance, because they don't want to take a big loss.
"We and others have gone to these investors, and they're just not having it," said Evan Wagner, spokesman for Pasadena, Calif.-based IndyMac Federal Bank, which has been run by the FDIC since July. "They don't want to take more losses than they have to." Without such modifications, many homeowners can't avoid foreclosure.
Democrats on Capitol Hill are frustrated.
On Friday, six House Democrats, including Rep. Barney Frank, D-Mass., accused hedge fund investors in a letter of blocking loan modifications and called them to a hearing on the issue next month.
"For the hedge fund industry, which has flourished for much of the past decade, to take steps so actively in opposition to what is currently in the national economic interest is deeply troubling," they wrote.
Job losses:
The No. 1 reason people fall behind on their mortgage is loss of a job, or some source of income, perhaps from a divorce or death of a spouse. If a borrower is unemployed, lenders don't have many options but foreclosure.