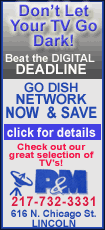 The betting is that many with their hands out will be successful, especially with financial markets in a stomach-churning dive and predictions the economy is about to tumble into a deep recession.
These groups argue that the credit squeeze is so severe and the risks to the economy so dire that their industries need financial support as well.
The Treasury is considering requests from a variety of industries, but has not decided whether to expand the program, officials said Saturday.
Lobbying efforts are intensifying.
The Financial Services Roundtable wrote Treasury officials on Friday requesting that the initiative to buy $250 billion in bank stock grow to cover insurers, auto companies, securities dealers and U.S. subsidiaries of foreign companies, including banks. The Treasury's plan is intended to bolster banks' tattered balance sheets and get them to resume making loans.
As the Treasury now interprets it, these additional groups would not participate in the bank stock program. They could receive help from a separate part of the $700 billion rescue that will buy bad assets from financial institutions.
Steve Bartlett, the president of the Roundtable, urged the Treasury to broaden the definition of those eligible for the stock purchase program.
"The institutions that are excluded play a vital role in the U.S. economy by providing liquidity to the market," Bartlett wrote Neel Kashkari, the Treasury Department official running the bailout program.
Referring to U.S. subsidiaries of foreign companies, Bartlett said, "This is a global crisis and to not recognize the U.S. firms controlled by foreign banks or companies would create further impediment to the market's recovery."
A financial industry official said Treasury Secretary Henry Paulson met over the past week with various groups, including hedge fund managers, that were petitioning for assistance. The official spoke on condition of anonymity because the Treasury has not made a decision.
This official said the discussions with insurance industry executives were being held in advance of what are expected to be disappointing earnings reports by some insurance companies in the coming week.
The official said the insurance industry would like to get government purchases of their stock on a mandatory basis, duplicating the agreement Paulson struck two weeks ago with nine major banks.
Paulson pressured the big banks to go along with the program as a way of removing the stigma that might be attached to the payments if only a few major banks had received them.
Some insurers technically would be eligible for stock purchases now if they own subsidiaries that are savings and loan institutions regulated by the Office of Thrift Supervision.
Last month, American International Group, the country's largest insurance company, received an $85 billion loan from the Federal Reserve. Since then, it has gotten further support in an effort to withstand the biggest upheavals on Wall Street since the Great Depression.