Particularly damaging has been the sluggish North American auto market, which has shrunk to its smallest in more than 15 years amid tighter credit and fears about bank failures and a Wall Street meltdown.
Honda Motor Co. reported a July-September group net profit of 123.3 billion yen ($1.3 billion), down from 208.4 billion yen. Sales for the second quarter fell 4.9 percent to 2.827 trillion yen ($30.4 billion).
The surging yen, which erodes the value of Japanese exporters' overseas earnings, is another negative. The dollar has nose-dived to 13-year lows last week, falling to nearly 90 yen. In trading Tuesday, the dollar was at 94.5 yen.
Honda reduced its net profit forecast slightly to 485 billion yen ($5.2 billion) for the fiscal year ending March 31, 2009, down 19 percent from the previous year. In July, it had projected a 490 billion yen ($$5.3) profit for the fiscal year.
It is also below the average forecast by analysts surveyed by Thomson Reuters ahead of Honda's earnings announcement at about 514 billion yen ($5.5 billion).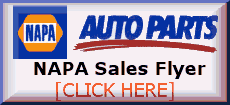 Honda said it expects the dollar to average about 100 yen for the second half of the fiscal year. And it also cited soaring material costs despite cost reduction efforts for its faltering profits.
While seeing revenue sales decline, Honda held up in vehicle sales -- selling 935,000 vehicles for the second quarter, little changed from the same period the previous year.
Honda's vehicle sales drops in North America and Europe were offset by other markets where demand was strong, including Brazil, China and Japan, it said.