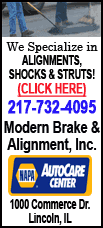 The nation's largest home appliance maker also reported that its earnings fell 7 percent during the third quarter on lower unit volumes and higher material costs. Whirlpool lowered its earnings outlook for the year.
"The global credit crisis has had a profound negative impact on what was already a weakening and very fragile global economy," Jeff M. Fettig, chairman and chief executive, said in a release. "Declining home values, rising unemployment and very low consumer confidence levels will likely prolong a negative demand environment at least through the middle of 2009."
The Benton Harbor, Mich.-based company earned $163 million, or $2.15 per share, for the quarter, compared with $175 million, or $2.20 per share, a year earlier.
Revenue rose 1 percent to $4.9 billion from $4.8 billion.
Analysts surveyed by Thomson Reuters anticipated, on average, earnings per share of $1.69 on revenue of $5 billion.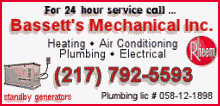 Whirlpool said it now expects a profit of $5.75 to $6 per share for 2008, compared with its previous estimate of $7 to $7.50 per share.
The job cuts include positions being eliminated from plant closings that the company already announced this year along with new reductions taking place now and through the end of next year. Whirlpool, whose brands include Maytag, KitchenAid and Jenn-Air, said it has 73,000 employees worldwide.
Since January, Whirlpool previous announced the closure of four plants in LaVergne, Tenn.; Oxford, Miss.; Puebla, Mexico; and Reynosa, Mexico -- a loss of about 2,000 jobs.
The company said it also will shutter its facility in Jackson, Tenn., and shift production from there to its plant in Findlay, Ohio, eliminating about 500 positions.