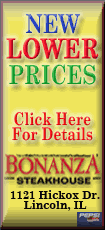 The CAC-40 index of leading French shares was up 7.21 points, or 0.2 percent, at 3,074.56.
The biggest gainer in Europe was Germany's DAX, up 442.43 points, or 10.2 percent, at 4,777.07.
The DAX has been lifted disproportionately by another 60 percent rise in Volkswagen shares, which came on top of Monday's near 150 percent rise.
VW's gains have come after Sunday's announcement from Porsche that it had increased its stake in the company to 42.6 percent as part of its goal to take a majority stake. It also said it held an additional 31.5 percent in cash-settled options, that would give it indirect control of 74.1 percent of VW shares.
Analysts explained that Porsche's announcement has forced hedge funds to cover huge positions as they had bet on VW's shares falling, especially as the state of Lower Saxony owns just over 20 percent of VW stock. That means there's only around 5 percent of free-floating VW stock available.
Neil Mackinnon, chief economist at ECU Group, said much of the developments in VW is symptomatic of what's been going on across markets in the last few weeks.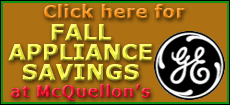 "I think that a lot of the extreme and violent moves across asset classes has a lot to do with hedge funds deleveraging and unwinding positions," he said.
"The position scrambling is largely responsible for the eye-popping moves," he added.
Earlier, most Asian stock markets rebounded after several days of steep declines as investors snapped up beaten down shares like Honda, Samsung and HSBC.
Japan's benchmark Nikkei 225 index surged 459.02 points, or 6.4 percent, to 7,621.92 after early falling to fresh 26-year lows.
The Nikkei was helped somewhat during the session by the yen's depreciation against the U.S. dollar. The dollar, which had fallen to a 13-year low against the yen on Friday, rose to 94.72 yen from 93.01 yen in early London trading. Traders remain on guard over possible moves by Japanese authorities to intervene in the market to cap the yen's strength after Sunday's G7 statement warning about excess yen volatility.
"The markets will be taking careful note," said Simon Derrick, currency strategist at Bank of New York Mellon.