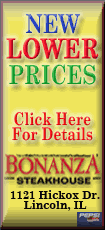 Francis "Frank" Larkin, a spokesman for the International Association of Machinists and Aerospace Workers in Washington, D.C., told The Associated Press the deal was reached shortly before 9 p.m. EDT Monday, in the fifth day of talks at Federal Mediation and Conciliation Service headquarters in Washington and the 52nd day of the walkout.
Analysts have estimated the strike has cost the world's No. 2 commercial airplane maker roughly $100 million a day in deferred revenue and production delays on its highly anticipated next-generation passenger jet.
In a news release, Boeing Commercial Airplanes President Scott E. Carson said the agreement "rewards employees for their contributions to our success while preserving our ability to compete."
Boeing spokesman Tim Healy in Seattle said the settlement includes varying degrees of change in all three parts of the contract that deal with outsourcing -- provisions for subcontractors to deliver parts and supplies to the shop floor, procedures for the union to bid for work before it is outsourced and a section on maintenance work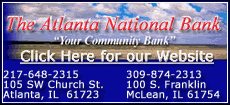 .
Healy said it took until Saturday to reach agreement on job security, with the two successive days of talks devoted primarily to economic issues.
Last week, Chicago-based Boeing said that without the strike, it would have delivered 119 planes during the third quarter, but instead delivered just 84 -- 35 fewer than planned.
According to a statement issued by the union, the settlement "will provide job security for its members and limit the amount of work outside vendors can perform in the workplace."
IAM represents about 25,000 workers in and around Seattle, 1,500 in Gresham, Ore., and 750 in Wichita, Kan. Participants in the talks included IAM President Tom Buffenbarger and General Vice President Rich Michalski.
"I think we've addressed all the major concerns that our members have had," Buffenbarger said by telephone.
The union withheld additional details of the agreement pending distribution to the membership, but its statement said the pact was unanimously endorsed by IAM negotiators and will be submitted for a ratification vote in three to five days. A simple majority is required for approval.
"This tentative agreement is the result of hard work and great sacrifice by many people," the union's aerospace coordinator and chief negotiator, Mark Blondin, said in the statement, "but no one deserves more credit than the workers at Boeing, who conducted themselves with dignity and determination throughout this ordeal.
"On behalf of the entire negotiating committee, I want to say it has been our honor to serve as their representatives."
The walkout began three days after Boeing's last offer was rejected with an 87 percent strike vote. Two days of last-ditch talks to avoid a strike failed, and another two-day round of negotiations collapsed Oct. 13. Mediators were involved in both of those efforts.