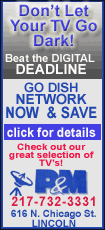 Still, a rebound appeared likely early Tuesday after the Dow Jones industrials fell more than 200 points Monday on worries about the economy, giving the blue chips a loss of more than 500 over two sessions. A worldwide rally after huge losses Monday likely helped sentiment early Tuesday.
Dow Jones industrial average futures rose 336, or 4.19 percent, to 8,347. Standard & Poor's 500 index futures gained 37.00, or 4.43 percent, to 871.70, while Nasdaq 100 index futures rose 51.50, or 4.43 percent, to 1,213.50.
Bond prices rose. The yield on the benchmark 10-year Treasury note, which moves opposite its price, rose 3.78 percent from 3.69 percent late Monday. The yield on the three-month Treasury bill, regarded as the safest investment around and an indicator of investor sentiment, rose to 0.84 percent from 0.77 percent Monday. A higher yield indicates a dip in demand.
The dollar was mixed against other major currencies.
Investors worldwide snapped up stocks after Monday's rout. Japan's Nikkei stock average jumped 6.41 percent and Hong Kong's Hang Seng index surged 14.4 percent -- its biggest gain in 11 years -- a day after plunging more than 12 percent. In morning trading, Britain's FTSE 100 rose 2.57 percent, Germany's DAX index jumped 10.63 percent, and France's CAC-40 rose 0.44 percent.
The moves come as Fed policymakers plan to convene a regularly scheduled meeting on interest rates. The central bank is expected to lower its fed funds rate by a half-point to 1 percent on Wednesday, a move that could bolster some investors' confidence by making borrowing more attractive.