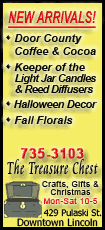 Not only is the money ready to be sent to nine major financial institutions, including Bank of America, Citigroup Inc. and JPMorgan Chase, but the government is reaching preliminary agreements with a group of more than a dozen major regional banks, who will share a part of an additional $125 billion the government hopes to pump into the banking system.
Before the end of the year, Treasury Secretary Henry Paulson intends to have spent $250 billion of the $700 billion bailout package buying ownership stakes in U.S. banks. The goal is to improve their balance sheets so that they will resume more normal lending practices and prevent the country from sliding into a deep recession.
Another $100 billion is earmarked to be spent buying troubled assets from banks such as bad mortgage loans as another way to spur banks to resume lending.
However, a long line of other industries are hoping the government will decide to help them as well. Insurance companies, automakers, hedge funds and foreign-owned banks are all making appeals to be included in the rescue package, contending that they need assistance as well.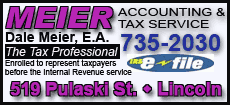 Treasury and White House officials signaled on Monday that their cases are being reviewed. That review is coming in the closing days of a heated election campaign when the country will be electing a new president and a new Congress for next year.
The beleaguered auto industry is making its appeals to both presidential candidates and lawmakers running for re-election and their are indications those pleas are being heard.
Presidential press secretary Dana Perino told reporters Monday that officials at the "highest levels" of the Treasury, Energy and Commerce departments have listened to automakers make their cases. She said the administration is "working as quickly as we possibly can" to finalize the rules needed for automakers to start tapping a $25 billion loan fund that Congress approved last month.
The fund is designed to help automakers develop new energy-efficient technology but is seen as a way to help keep the companies afloat during hard times. The expectation is that an initial $5 billion could be freed up soon.
Perino said Treasury was also trying to determine whether the financing arms of the automakers might be eligible for federal help under the bank stock-purchasing program of the rescue package.
The rescue program is just one of the efforts the government is making to combat the worst financial crisis to hit the country since the 1930s. The Federal Reserve began a program Monday to purchase the short-term debt of businesses, known as commercial paper. This market has been frozen since the collapse of Lehman Brothers spooked credit markets last month.
Fed officials were also scheduled to begin a two-day meeting on interest rates on Tuesday with economists widely forecasting that the Fed will cut a key interest, the federal funds rate, to 1 percent in an effort to boost borrowing demand as a way to deal with the economy's current troubles.