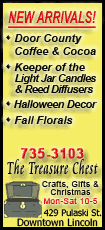 Light, sweet crude for December delivery rose 67 cents to $63.89 a barrel in electronic trading on the New York Mercantile Exchange by noon in Europe. The contract fell 93 cents to close at $63.22 overnight, the lowest settlement since May 29, 2007.
Key Asian stock markets rebounded sharply Tuesday, including Japan's Nikkei 225 index, up 6.4 percent and Hong Kong's Hang Seng index, jumping 14.4 percent -- its biggest gain in 11 years.
"It was crude reacting to the Nikkei," said Jonathan Kornafel, Asia director for market maker Hudson Capital Energy in Singapore. "It began with a turnaround in Asian markets."
European stock markets also opened higher, with Germany's DAX up 7.34 percent and Britain's FTSE 100 rising 2.28 percent.
Oil investors have been taking a cue from a plunge in global stock markets that suggests major economies are headed for a significant recession over the next 12 months. Oil prices have fallen 58 percent since reaching a record $147.27 on July 11.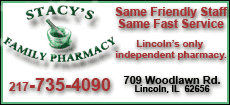 The Dow Jones industrial average fell 2.4 percent Monday after credit ratings agency Moody's Investors Service downgraded General Motors Corp.'s credit rating further into "junk" status, citing a sharp contraction of the U.S. auto market. The Standard & Poor's 500 index fell 3.2 percent.
"It's quite a severe slowdown that's been priced in already," Kornafel said. "If the credit market remains tight and the recession worsens, we could certainly go into the $50s and even below $50, but that would be an overshoot to the downside."
"Further support for the bears" is likely to come from Wednesday's U.S. inventory data which is expected to show a fifth consecutive increase in crude oil stocks, by 1.2 million barrels a day, according to analysts at JBC Energy in Vienna, Austria.