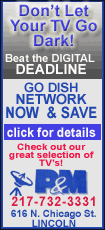 "It is clear in this environment that the customer is more cautious and more thoughtful about what they buy and they're more thoughtful about when they buy it," Scott said in an address to analysts gathered on the first day of the company's two-day investor meeting in Bentonville, Ark.
Nevertheless, he said, "We see this as an opportunity to widen our moat. ... This is Wal-Mart time."
Eduardo Castro-Wright, president and chief executive of Wal-Mart's U.S. division, told analysts that the company plans to open 191 stores in fiscal 2009 and from 142 to 157 stores in fiscal 2010. That compares to 218 stores opened in fiscal 2008.
As a result, capital expenditures will come in at $5.8 billion to $6.4 billion for fiscal 2009 and $6.3 billion to $6.8 billion in fiscal 2010. That's down from the $9.1 billion the company had in capital expenditures in its last fiscal year.
Wal-Mart officials are expected to offer the capital expenditures forecast for the entire company on Tuesday.
Monday's meeting featured addresses by merchandising executives who discussed how Wal-Mart will be emphasizing the price message in its advertising and in its stores this holiday season, while pushing for friendlier service, cleaner stores and faster checkout. Wal-Mart is rolling out Christmas shops, which feature wrapping paper and other decor, but will also be more aggressive in designating holiday gifts throughout the store.
Wal-Mart has found itself in the right spot as it pushes the right mix of merchandise and marketing to complement its renewed focus on price just as the economic slowdown worsened. The company has also focused on inventory management and has improved capital efficiencies.
As a result, Wal-Mart shares, which had been in a funk for several years, rebounded starting in September 2007, rising about 50 percent to $64 in early September. However, the stock has lost about 17 percent of its value in recent weeks as the financial meltdown has intensified. Shares slipped $1.73, or more than 3 percent, to close at $49.67 on Monday, close to the low end of its 52-week range of $42.50 to $63.85 per share.