Now, the germs causing outbreaks in schools, on sports teams and in other social situations are posing a growing threat. A CDC study found that at least 10 percent of cases involving the most common community strain were able to evade the antibiotics typically used to treat them.
"They're becoming more resistant and they're coming into the hospitals," where they swap gene components with other bacteria and grow even more dangerous, said Dr. Keith Klugman, an infectious disease expert at Emory University. "It's really a major epidemic."
The germ is methicillin-resistant Staphylococcus aureus, or MRSA. People can carry it on their skin or in their noses with no symptoms and still infect others -- the reason many hospitals isolate and test new patients to see if they harbor the bug.
MRSA mostly causes skin infections. Cleveland Browns tight end Kellen Winslow was just hospitalized for a staph infection, his second in recent years, and the team reportedly has had at least six cases in the past three years.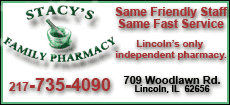 But the germ can be life-threatening if it gets into the bloodstream, lungs or organs. Pneumonia, sinus infections and even "flesh-eating" wounds due to MRSA are on the rise, doctors reported Monday at an infectious diseases conference in Washington.
About 95,000 serious infections and 20,000 deaths due to drug-resistant staph bacteria occur in the United States each year.
To treat them, "we've had to dust off antibiotics so old that they've lost their patent," said Dr. Robert Daum, a pediatrician at the University of Chicago.
The CDC used a network of hospitals in nine cities and states to test samples of the most common community MRSA strain, USA300, over the last few years.
MRSA usually is resistant only to penicillin-type drugs. But 10 percent of the 824 samples checked also could evade clindamycin, tetracycline, Bactrim or other antibiotics.
"The drugs that doctors have typically used to treat staph infections are not effective against MRSA," and family doctors increasingly are seeing a problem only hospital infection specialists once did, Gorwitz said.
Even more worrisome: many of these community strains had features allowing them to easily swap genes and become even hardier.
Also at the conference:
Doctors from Spain reported the first hospital outbreak of MRSA resistant to linezolid, a last-resort drug sold by Pfizer Inc. as Zyvox in the United States and Zyvoxid in Europe. A dozen intensive care patients got pneumonia and bloodstream infections last spring and the outbreak was controlled after use of the antibiotic was severely curbed, said Dr. Miguel Sanchez of Hospital Clinico San Carlos in Madrid.