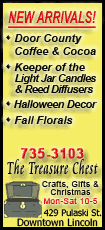 Cancer, in third, claims 12.6 percent of global deaths, said the 146-page report, which is based on death registration data from 112 countries and estimates where reporting is incomplete.
The figures are from 2004, the most recent records available on a wide scale, officials from WHO said. But the rankings are unchanged since 1990 when WHO first did a global check.
Colin Mathers, WHO expert and lead author of the report, said he believed infectious diseases used to be the leading killer 20 to 40 years ago, but that he did not have statistics to back it up.
Some 58.8 million people died worldwide in 2004, most of them over 60, the report said. Nearly one in five deaths was a child under 5.
The heart disease death rate was virtually unchanged from WHO's previous study on death causes, based on 2002 figures.
The rate for infectious diseases dropped from 2002, when they accounted for 19.1 of the world's deaths, partly because estimates for AIDS deaths were revised downward last year, said Mathers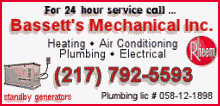 .
"Malaria deaths are also somewhat lower, and some of the other child causes have also come down a bit," Mathers said, adding that the number of deaths from measles has dropped thanks to wider use of vaccination.
Women die more often from heart disease than men. The rate for females is 31.5 percent, and for males 26.8 percent, the report said.
Mathers said the percentage for women was higher because there were more women living at older ages than men.
But in general, men are more affected by heart diseases, he said.
"Men in many parts of the world have a higher risk," he said, adding that they are more often overweight or obese, get insufficient physical activity and eat more fat and salt.