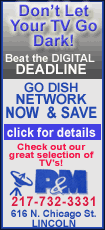 The car was discovered in St. Louis last week, Reeves said, when police responded to a complaint that it had been on a street for several days. Police had the car towed more than 300 miles back to Kentucky where they searched it and found the body.
Penny Brown's body had been "wrapped in quilts and then the quilts were wrapped in construction-grade plastic to make it more of an air-tight package, and then placed in the back of his car, in the trunk," said county coroner John Goble.
Goble said the body was so decomposed the state medical examiner's office was unable to determine a cause of death, but "she had no fractures, no broken bones whatsoever."
He said toxicology tests would be performed to determine how Penny Brown died, but "we're probably never going to know, to be honest."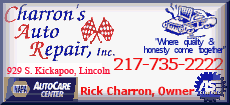 Reeves said a Georgetown police officer had visited Timothy Brown's apartment Sept. 20 as part of a child welfare case involving his 8-year-old son, who was taken from the residence after social service workers found deplorable conditions there, including "human feces and everything just on the floor."
The officer went back after the child had "mentioned he was never allowed in Aunt Penny's room," Reeves said.
Afterward, Timothy Brown disappeared, and police contacted another relative, who filed a missing persons report, he said.