The five-day meeting, scheduled for mid-November, will be attended by representatives of all the Tibetan exile communities and political organizations, said Karma Choephal, speaker of the self-declared Tibetan Parliament-in-exile.
The meeting could mark a significant shift in the Tibetan strategy for confronting China, long dominated by the Dalai Lama's "middle way," which rejected calls for outright independence but argued that greater autonomy was needed to preserve Tibet's unique Buddhist culture.
"Anything can come up in the meeting," Choephal told The Associated Press. "The outcome of the meeting will have a democratic and moral bearing on the future thinking of the Tibetan leadership."
Choephal said the meeting would be held from Nov. 17-to-22 in the north Indian hill town of Dharmsala, where the Dalai Lama has had his headquarters since fleeing Tibet in 1959 in the wake of a failed uprising against China.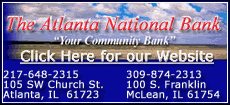 He said this was the first time the Dalai Lama had called such a meeting since the exiles adopted their charter in 1991, which gave the government in exile the authority to speak on behalf of the Tibetan people.
On Saturday, the Dalai Lama told a public function in Dharmsala that he has "been sincerely pursuing the middle way approach in dealing with China for a long time now but there hasn't been any positive response from the Chinese side."
"As far as I'm concerned I have given up," he said in an unusually blunt statement.
China and representatives of the Dalai Lama have held seven rounds of inconclusive talks since 2002. After the last meeting in July, the Dalai Lama's envoy Lodi Gyari said China was not serious about resolving the Tibetan issue and unless they had a change of heart, future talks were "almost pointless."
Another round of talks had been scheduled for late October, but it was unclear whether the Tibetan spiritual leader's comments changed those plans.
Chinese Foreign Ministry spokeswoman Jiang Yu said specific details of the talks were still under discussion, and that she had nothing to announce.
She said Beijing had made note of "some remarks" from the Dalai Lama, adding that China's attitude toward the Dalai Lama was "sincere."