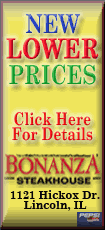 Mexico's average life expectancy -- 72.3 years for men and 77.8 for women -- would be longer by 2.4 months if urban air quality were improved, according to the study published in Proceedings of the National Academy of Sciences.
The researchers -- Gretchen Stevens, Rodrigo Dias and Majid Ezzati of the Harvard Initiative for Global Health -- used death records and air quality monitoring data to estimate the number of people who died from lung cancer, cardiopulmonary diseases, respiratory infections and other illnesses as a result of breathing heavily polluted air. Then they estimated what Mexico's average life expectancy rate would be if those people had not died early.
The researchers also studied the effect on mortality rates from the use of solid fuels, like coal and wood burning, and from unsafe water sanitation in Mexican homes.
From 2001 to 2005, about 3,000 people died each year from diseases related to using dirty water, while household fuels caused illnesses that killed 3,600. The study estimated that exposure to unsafe water sanitation shortened Mexico's average life expectancy by 1 month, while unclean fuels reduced it by 1.2 months.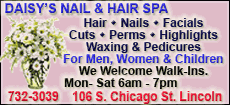 The three factors combined killed 14,000 people a year, or 3 percent of total deaths in Mexico. Mexicans would live nearly five months longer if all three environmental problems were eliminated, the study found.
But the study found that while air pollution affected Mexicans of all income levels evenly, a disproportionate number of people in impoverished communities died from exposure to dirty household fuels and unsafe water.
The study found, for example, that improving water sanitation would reduce the child mortality rate by 6.2 percent in the poorest Mexican communities, but would have little effect in the wealthiest areas.