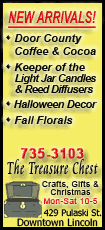 From Sept. 1 through Friday, the Republicans were the target of 475 jokes by Jay Leno and David Letterman alone. The Democratic team of Obama and Joe Biden were the victim 69 times, according to the Center for Media and Public Affairs, which has been tracking such data since 1988. That's nearly a 7-to-1 ratio.
In no other campaign over the last 20 years has one party's ticket been jabbed more than the other by even a 2-to-1 ratio, said Robert Lichter, a George Mason University professor and head of the center.
Comedy Central's Jon Stewart and Stephen Colbert have a similar imbalance. The center doesn't even consider Jimmy Kimmel, Conan O'Brien, Craig Ferguson and others -- including the season's breakout comedy star, Tina Fey imitating Sarah Palin.
"Critics are wondering, what happened to the old John McCain?" Colbert said. "Wait a minute. There's an older John McCain?"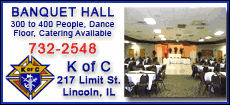 Craig Ferguson of CBS' "Late Late Show": "At this point, it's a race to see what drops faster -- the stock market or John McCain's poll numbers."
Letterman: "John McCain said he's going to win (the third presidential debate). Of course, he also told Custer the surge was working."
Leno: "According to a recent poll, 61 percent of people surveyed said they'd rather see Sarah Palin in a bikini than Pamela Anderson. Although 99 percent said they'd rather see Pamela Anderson as vice president."
And so on.
There's no question it has hurt the Republican campaign, said Keith Appell, a GOP media strategist for CRC Public Relations. He'll grant that McCain and Palin have provided material, but Appell said Democratic gaffes are virtually ignored.
Certainly, little was made of Biden's must-have-missed-that-day-in-history-class comment that "Franklin D. Roosevelt got on the television" when the stock market crashed in October 1929 -- even though Herbert Hoover was in office and there was no television.
Comic D.L. Hughley, who began a comedy show on CNN last weekend, believes there's a hesitation among white comedy writing staffs and late-night hosts to joke about a black candidate. Fearing a slip into something considered offensive, some comics are conservative.
He jokes about how it might be for a white man to be the first to lose a campaign for president to a black -- "that's got to look bad at the country club." Hughley, who's black, delivers the joke easily for a laugh but wonders whether white comics would even think of such a line or say it.
Some of the Obama-directed jokes clearly stay safe: "In an interview, Barack Obama forgot which wedding anniversary he celebrates this year," Ferguson said. "Michelle Obama just changed their slogan to "yes you can ... sleep on the couch."