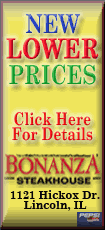 The official said Celaya Carrillo told Customs and Border Protection officers that he was entering the United States to do some shopping.
An official of Mexico's National Immigration Institute who was not authorized to speak on the record confirmed that Francisco Celaya Carrillo was a low-level immigration officer assigned to a border bridge at Sonoyta, across the border from Lukeville. The official said Celaya Carrillo was apparently on his day off from the job and was driving a private vehicle when detained.
In Tucson, Ariz., Customs spokesman Brian Levin confirmed that a pickup truck had been stopped at the border crossing. When it was examined with a noninvasive gamma-ray machine, Levin said, officials found "79 packages of marijuana, just shy of 169 pounds" in the spare tire and fuel tank.
Levin said at least one person was arrested. He declined to identify anyone who was arrested, saying the case had been turned over to the U.S. attorney's office.
Sandy Raynor, U.S. attorney's spokeswoman in Phoenix, would not comment on the arrest, saying it is part of an active investigation.