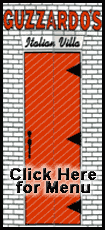 McCain, who also campaigned in Pennsylvania on Monday, and Palin, were holding rallies Tuesday in Hershey and Quakertown before going their separate ways -- McCain to North Carolina, another contested state, while Palin stays in Pennsylvania.
"If I'm elected, I'll fight to shake up Washington," McCain told a noisy rally in Pottsville, Pa., on Monday night, previewing the closing argument he'll make to voters as the long march to the Nov. 4 election draws to a close. "I'm not afraid of the fight, you're not afraid of the fight and we're ready for the fight."
McCain labeled Obama a tax-and-spend liberal and warned of what he said are the dangers of having a White House and Congress in Democratic hands. He urged that he be elected to serve as a counterweight to Democrats in Congress.
"Sen. Obama is running to spread the wealth. I'm running to create more wealth," said McCain, who promises tax cuts to spur job growth. "Sen. Obama is running to punish the successful. I'm running to make everyone a success."
Both campaigns were converging Tuesday on Pennsylvania, where Obama is ahead in the race for its 21 electoral votes. It takes 270 votes in the Electoral College to win the presidency. Obama had scheduled a rally in Chester, a Philadelphia suburb, at the same time as the McCain-Palin event in Hershey.
Palin is very popular with the Republican Party base and McCain was using her to energize those voters.