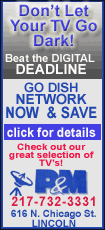 The Global Network Initiative guidelines were drawn up by the Internet companies along with human rights organizations, investors and academics.
But ultimately, the documents are less about "what happens when you get a knock on the door than what are you doing before then," said Leslie Harris, chief executive of the Center for Democracy and Technology, one of the main groups behind the guidelines.
Harris said the companies are agreeing to consider human rights issues ahead of time as they decide which countries to operate in and what services to offer. The guidelines also call for companies to train employees and develop mechanisms to resolve conflicts.
It was not immediately clear, however, what practices, if any, will change, as the guidelines do not ban any specific conduct, and many of the key points are open to interpretation or are left to individual companies to implement.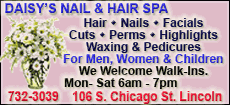 "What's disappointing is that the amount of effort ... didn't produce something more substantial," said Morton Sklar, executive director of the World Organization for Human Rights USA, which sued Yahoo for giving Chinese officials information that led to the arrest of two journalists. The lawsuit has since been settled for an undisclosed amount.
He said the documents do not offer specific guidance on how a company's employee is supposed to respond when presented with a particular set of circumstances.
But Sklar praised the companies for recognizing "that there was a huge problem here and needed to be addressed."
About 18 months in the making, the guidelines do call for the creation of an oversight organization to regularly review the companies' practices, though what sanctions they face have yet to be decided. Other companies may join the Global Network Initiative.
The guidelines stress that free expression and human rights are ultimately principles requiring the commitment of governments, and that organization will also help companies collaborate on lobbying.
Internet companies have felt compelled to expand into China because of its growth potential, but the push into the world's most populous country has raised thorny issues, particularly for Yahoo and Google, which were both co-founded by immigrants.