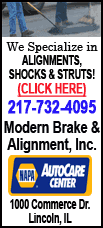 Thousands spent the night sleeping on the muddy ground, with no protection from tropical showers.
Peacekeepers in attack helicopters fired at the rebels Monday trying to stop them taking Kibumba, a village on the main road 30 miles (48 kilometers) north of Goma. But fleeing civilians say the fighters overran Kibumba anyway.
On Tuesday, a U.N. helicopter gunship patrolled the sky at Kilimanyoka, seven miles (12 kilometers) north of Goma. Rebel spokesman Bertrand Bisimwa said he expected the helicopters to soon attack their front line, which he said is within 20 kilometers (12 miles) of Goma.
In the city itself, a white U.N. tank and two armored cars guarded the U.N. headquarters and Congolese police in riot gear kept watch. That didn't stop scores of refugees from lobbing rocks Tuesday at U.N. tanks, as Uruguayan troops headed away quickly from the battlefield.
"What are they doing? They are supposed to protect us," complained Jean-Paul Maombi, a 31-year-old nurse from Kibumba.
On Monday, peacekeepers fired into the air at one U.N. compound that came under a hail of rocks, and city leaders said three people were killed. Mobs hurled the stones to protest the U.N.'s failure to protect them from the rebels, despite having 17,000 peacekeepers in its Congo mission.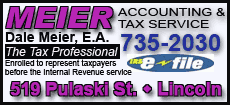 Renegade Gen. Laurent Nkunda has vowed to seize this lakeside city of 600,000 on the border with Rwanda. Nkunda signed a ceace-fire with the government in January, but defected because he said the government showed no interest in protecting his Tutsi people -- a tiny minority of 3 percent in east Congo -- from Rwandan Hutu militiamen who escaped to Congo after helping perpetrate Rwanda's 1994 genocide. Some half a million Rwandan Tutsis were slaughtered in that genocide.
But Nkunda's ambitions have expanded since he launched a fresh onslaught on Aug. 28 -- he now declares he will "liberate" all of Congo, a country the size of Western Europe.
More than 200,000 people have been forced from their homes in the last two months, the U.N. says, joining 1.2 million displaced in previous conflicts in the east. Outbreaks of cholera and diarrhea have killed dozens in camps, compounding the misery.
Congo's president appointed a new Cabinet on Monday, including a new defense minister charged with establishing "a combat government to re-establish peace."
The U.N. response appeared scattered. As some tanks fled the fighting, U.N. officials ordered staff to stay home Tuesday and away from rock-throwing mobs. The commander of the embattled Congo peacekeeping force resigned Monday after just a month on the job, and officials were hastily trying to find a permanent successor.
The chief U.N. mandate is to protect the population. But since the peace deal it also is helping the Congolese army disarm and repatriate Hutu militiamen -- by force if necessary.
Yet Bisimwa, the rebel spokesman, claimed Tuesday the Congolese army has abandoned dozens of its positions to Hutu militiamen.