"The Chinese and Sudanese governments have made great efforts for their rescue," Jiang told a regular news conference. "We express strong indignation and condemnation to the inhumane terrorist deed of the kidnappers in killing these unarmed Chinese workers."
She declined to say if the Chinese government was in contact with the rebels who grabbed the nine oil workers nearly two weeks ago.
The Sudanese Foreign Ministry said Monday that the workers had been killed but it gave no details.
China buys nearly two-thirds of Sudan's oil, and petroleum sales account for 70 percent of the African country's export revenue.
Rebels have previously warned Chinese and other oil firms to leave the country, saying their operations help support the government in Khartoum.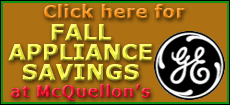 Beijing has been criticized by international rights groups for not using its financial ties to pressure the government to end violence in the Darfur region, where up to 300,000 people have been killed and 2.5 million driven from their homes.
China says it is doing all it can to advance the peace process, and last year appointed a special representative and veteran diplomat, Liu Guijin, to oversee the Darfur issue. He arrived in Khartoum on Friday for his fifth visit, the official Xinhua News Agency said.