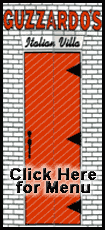 But elsewhere, the regional rally fizzled by the afternoon as traders cashed in profits amid fresh worries about company earnings.
Hong Kong's Hang Seng Index, up nearly 5 percent in early trading, trimmed its gain to just under 0.9 percent in volatile trade after a spectacular 14.4 percent rise the day before. Australia's S&P/ASX200 climbed 1.3 percent.
South Korea's index pared its morning gains and dropped 3 percent as bank stocks pulled back on fears they may cut dividends after the government guaranteed their foreign currency loans.
The region's broader move higher came after a massive overnight advance on Wall Street, where the Dow Jones industrial average soared nearly 11 percent to 9,065.12 following rises in Asian and European markets earlier in the day.
The U.S. Federal Reserve is expected to cut its target fed funds rate by half a point to 1 percent on Wednesday amid signs the world's largest economy is facing recession. Markets also were holding out hope the Bank of Japan would trim its interest rate -- already at a low 0.5 percent -- when it meets Friday after The Nikkei business newspaper reported that such a move was being considered.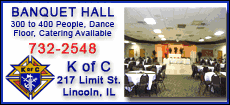 "The optimism is fueled by the prospect of rate cuts," said Singapore-based investment analyst Nicole Sze of Bank Julius Baer & Co., which manages about US$300 billion in assets. "Wall Street's rally brought some extra confidence to the market, reminding investors that selling might have been overdone and this might be a good time to pick some values."
"Having said that, this doesn't necessarily signify the absolute bottom and that things will be rosy from here," he said.
As trade opened in Europe, Britain's FTSE 100 index advanced about 5 percent and France's CAC-40 was up more than 6 percent. Germany's DAX, which surged more than 10 percent in Tuesday trade, fell back nearly 2 percent. Russia's RTS index was higher.
Wall Street futures were lower, signaling a weaker opening for the major U.S. indices in Wednesday trade. Dow and S&P futures were both down about 2 percent.