Sony makes about 80 percent of its sales overseas and is vulnerable to fluctuations in exchange rates. A rising yen erodes the overseas profits when converted into the Japanese currency.
"We already expect a poor performance for the Christmas shopping season," Chief Financial Officer Nobuyuki Oneda told reporters. "On how things will fare after Christmas, I can only say we will continue to keep a careful look."
Sony loses 7.5 billion yen ($77 million) in profit for each 1 yen gain against the euro, and 4 billion yen ($40 million) for each 1 yen gain against the dollar, he said.
Just last week, Sony slashed its full-year earnings projection, citing weaker consumer demand and a stronger yen. For the fiscal year through March 2009, it is expecting a 150 billion yen ($1.5 billion) profit, down 59 percent from the previous year, on 9 trillion yen ($92.8 billion) sales, up 1 percent on year.
The yen's recent jump, so lethal for Japanese exporters like Sony, was set off by panicky international investors rushing to unwind yen "carry" trades, which had taken advantage of Japan's low interest rates to borrow yen to invest elsewhere. Reversing those trades means buying back the yen, lifting its value.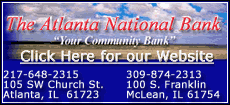 Bad times could continue for the maker of the Walkman portable as the yen last week soared to a 13-year high of about 91 yen to the dollar. In trading Wednesday, the dollar was at 97 yen.
In the July-September quarter, the dollar averaged about 107 yen, down from 117 yen the same quarter last year. That dragged down Sony's sales and operating revenue by some 122 billion yen ($1.3 billion), according to the company.
The troubles are hitting when Sony had been gradually reaping the rewards of hard work in reshaping its businesses after taking a hammering from price competition.
Sony had in the past been criticized for losing its edge by moving too slowly in tailoring gadgets to consumer tastes as well as falling behind in digital music players and flat-panel TVs.