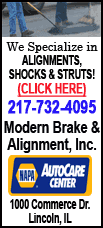 But the company, mindful of the tight credit market, said it won't be using up all of funds approved to buy back shares by the end of 2009. Instead, it will proceed more cautiously depending on market conditions. Comcast has $4.1 billion remaining on the repurchase program.
In the quarter, Comcast earned $771 million, or 26 cents per share, compared with $560 million, or 18 cents, a year ago. Adjusted net income excluding one-time items rose by 23 percent to $691 million, or 24 cents per share.
Revenue was up 10 percent to $8.55 billion.
Analysts were expecting a 22-cent-per-share profit and slightly higher revenue of $8.59 billion, according to a Thomson Reuters poll.
Operating cash flow was $3.24 billion, up 10 percent, while free cash flow rose by 77 percent to $928 million. Capital spending fell 16 percent to $1.31 billion.
While Philadelphia-based Comcast continued to add digital cable, phone and Internet customers, it did so at a slower clip than in last year's third quarter. Still, the company continues to take market share away from phone companies in voice and high-speed Internet.
Comcast ended the quarter with 14.7 million broadband customers, within striking distance of overtaking AT&T Inc. as the largest wired Internet service provider in the country. Comcast added 382,000 new Internet subscribers in the quarter, two-thirds of whom switched from digital subscriber line service, or DSL, a phone company product. Still, subscriber growth was down 19 percent from a year ago, though revenue rose 9.4 percent to $1.82 billion.