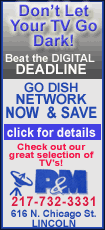 "Everybody is looking to Wall Street for guidance," said Gavin Wendt, head of mining and resources research at consultancy Fat Prophets in Sydney. "The positive momentum in stock markets has had an impact on commodities."
Light, sweet crude for December delivery was up $1.95 to $64.68 a barrel in electronic trading on the New York Mercantile Exchange by midafternoon in Singapore. The contract overnight fell 49 cents to settle at $62.73, the lowest closing price since May 15, 2007.
Oil prices have fallen by about 57 percent since peaking at nearly $150 a barrel in mid-July.
Japan's benchmark Nikkei index jumped 7.7 percent on Wednesday while Australia's key stock index rose 1.3. The Dow Jones industrial average soared nearly 900 points, or nearly 11 percent, its second-largest point gain ever.
The U.S. Federal Reserve is expected to cut its target fed funds rate by half a point to 1 percent on Wednesday and investors are speculating the Bank of Japan may trim interest rates when it meets Friday.
Investors are also watching for signs of slowing U.S. demand in the weekly oil inventories report to be released Wednesday from the U.S. Energy Department's Energy Information Administration. The petroleum supply report has shown larger than expected increases in oil, gasoline and distillate stocks during the last few weeks, suggesting U.S. motorists reduced driving after oil surged to a record in July.