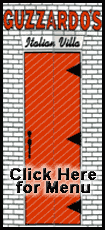 For the July-September period, Japanese industrial output fell 1.2 percent from the previous three months in its third straight quarter of declines, the government said. It expects production to fall 2.3 percent in October and 2.2 percent in November, signaling an even bigger contraction this quarter.
Economists say the numbers point to a troubling reality for the world's second-largest economy.
Since the early 1990s exporters drove Japan's economic recovery, fueled by surging demand for its cars and cameras. But faltering under the weight of global turmoil as well as a stronger yen, they now threaten to pull Japan back into recession.
"This engine of growth has disappeared now that the global economy is in correction mode, however, and while the government is expected to announce a second round of emergency measures at the end of this month, we see very little prospect of such action providing a substantial boost for domestic demand," said Credit Suisse economists Hiromichi Shirakawa and Satoru Ogasawara in a report.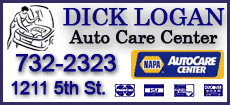 "Given this state of affairs, we do not expect to see a fully fledged recovery in industrial production until overseas economies start to improve," he said.
Recent earnings reports by major exporters are starting to reveal the extent of the damage so far.
Sony Corp. reported a 72 percent plunge in quarterly profit on Wednesday, and Honda Motor Co. on Tuesday lowered its full-year earnings projections after reporting a 41 percent drop in quarterly profit.
Automakers plan to reduce production by 5.3 percent in October and 8.5 percent in November, the Ministry of Economy, Trade and Industry said.
The financial crisis and weak economic data have sparked speculation that the Bank of Japan may loosen monetary policy.
The Nikkei financial daily reported Wednesday that the central bank was leaning toward halving its key interest rate to 0.25 percent in what would be the first rate cut since March 2001. Markets have begun to price in a possible cut as well.