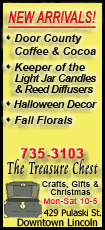 Mexico's lower house voted 326 to 133 Tuesday to approve the version passed by the Senate last week.
Mexican oil production has dropped 10 percent this year to an average of 2.8 million barrels a day.
THIS IS A BREAKING NEWS UPDATE. Check back soon for further information. AP's earlier story is below.
MEXICO CITY (AP) -- Mexico's lower house of Congress has approved in general terms a controversial oil reform bill meant to attract private investment, but is still debating some of its fine points.
The bill is a watered down version of President Felipe Calderon's original proposal. Experts say it is unlikely to attract the major investment needed to boost badly needed deep-water exploration in the Gulf of Mexico.
The reform allows deep-water exploration only on a direct contractual basis, instead of paying private companies a bonus for any oil they find. It also would not allow private investment in the building and operating of oil refineries.
The house was expected to approve the reform in its entirety later Tuesday.
The Senate passed it last week.