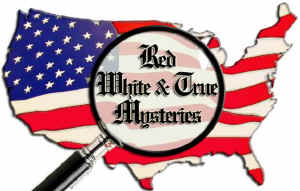 "The little-known secrets behind the men & women who shaped America"
Engineer's family was 'cheaper by the dozen'
By Paul Niemann

Send a link to a friend
[October 30, 2008] People often ask me how I come up with the ideas for these stories. There are several main sources that I turn to, but in order to keep this column's mystique intact (assuming that there is some mystique), I'm not ready to reveal my secret.
But I'll make an exception with this story. The idea for this one came from Mom. The subject of today's story is a lady I had never heard of until my mom told me of her a couple of years ago. Yup, we operate pretty fast here at Invention Mysteries. It only took two years to get to this story.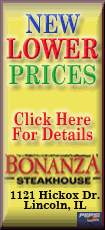 The engineer was Lillian Gilbreth, and her family was the subject of not one but -- count 'em -- two movies. Actually, they were the subject of just one movie, but that movie was made twice, once in 1950 and again in 2003; the later version starred Steve Martin and Bonnie Hunt.

Born in 1878 in Oakland, Calif., Lillian earned her college degree during a time when very few women went to college. She topped that by going back to earn her master's degree. Lillian and her husband, Frank, worked together in their consulting business.

Oh, did I mention that she was also the mother of 12 kids? Things were already looking good for this hardworking couple when Frank received an invitation to speak at two major international conferences in the summer of 1924 -- one in London and the other in Prague. These conferences were certain to boost his reputation and grow his business even more.
Then tragedy struck. At the train station on the way to the boat that would have taken him to Europe, he suddenly collapsed and died of heart failure. Lillian was now faced with raising her 12 children on her own. It was Lillian who would give Frank's speeches in London and Prague.
She was one of the first people to study ergonomics, which in layman's terms means that she figured out how to make things work better for the people who use them. An example of ergonomics would be to configure the right height for your keyboard so you don't get carpal tunnel syndrome. Or adjusting the height of your chair so you're not slouched over at your desk. Lillian's work made both the workplace and the home more efficient.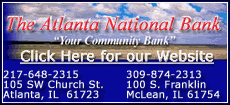 You would expect that as a mother of 12 children (born in a span of 17 years) she would spend a lot of time in the kitchen. She worked as an industrial engineer for General Electric, where she patented inventions such as an electric food mixer, the refrigerator doors with shelves on the inside and the trash can with the foot-pedal that opens the lid.
Her major contributions weren't limited to her inventions, though. With her husband, she helped establish incentive wage plans. She even influenced which topics would be taught at engineering schools. Speaking of schools, most business students study the results of Lillian and Frank's work to this day, more than 30 years after her death.
Lillian built a successful consulting career by developing "time and motion studies," which helped workers perform their tasks more efficiently and safely. She fit the workplace to the worker, interviewing thousands of people in order to find out how to help them do their work better. She was also one of the first scientists to discover the effects of stress and lack of sleep on workers. This was probably the result of raising 12 children.
And how did the children turn out?
Just fine; in fact, all 12 of them went to college like their mother did. Oddly enough, that is something that their dad never did, despite all of his success.
[By PAUL NIEMANN]
Paul Niemann's column is syndicated to more than 70 newspapers. He is the author of the "Invention Mysteries" series of books. He can be reached at niemann7@aol.com.
Copyright Paul Niemann 2008
(Other columns)