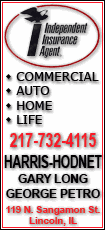 Sharp Corp.'s profit fell 35.3 percent to 28 billion yen ($284 million) for the six months to September, blaming gains in the yen and weak domestic demand for mobile phone handsets.
A strong yen hurts Japanese exporters by eroding their overseas earnings when converted back to yen. Sharp said it incurred 63.5 billion yen ($643 million) in foreign exchange losses during the six months.
Sharp's revenue dipped 4.8 percent year-on-year at 1.56 trillion yen ($15.8 billion) in the first half. The Osaka-based company did not give earnings reports in the July-September quarter.
Hitachi Ltd. swung to a loss of 17.4 billion yen ($167 million) for the quarter from a profit the year before. It said soaring raw materials costs and slack demand hurt its automotive systems and semiconductors businesses. Sales slumped sharply in Europe and the United States. It had reported a net profit of 558 million yen in the same period last year.
Hitachi also lowered its profit forecast for the fiscal year ending March to 15 billion yen ($146 million) from 40 billion yen. Sales were projected at 10.9 trillion yen ($105.8 billion), down 3 percent from last year.
"We slashed our projections as we expect our business environment, including the foreign exchange and stock markets, will continue to be difficult," said Hitachi spokesman Atsushi Konno. "Of course we would like to see stronger profit, but we still think financial markets are quite unpredictable."
Hitachi's sales were flat in electronic devices and power and industrial systems, while they declined in digital media products. Financial services sales slumped 14 percent compared to the same period last year.
The news was a bit better for NEC, which reported a profit of 1.3 billion yen ($13 million) for the fiscal second quarter compared with a 5.8 billion yen loss in the same period last year, when it booked special losses for faulty products.
NEC said sales of large computer network systems to domestic telecoms companies fell, while revenue from abroad was hurt by the stronger yen. It also cited lower sales of personal computers and semiconductors.