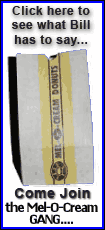 Mitsubishi, Japan's No. 4 automaker, posted a net profit of 12.8 billion yen ($131.5 million), a sharp turnaround from the 5.6 billion yen loss it incurred last year as restructuring costs receded and it deployed a more profitable mix of models. The company said it had not posted a profit during the first half since the 2002 fiscal year.
Operating profit rose 35 percent to 25.4 billion yen ($261 million) despite higher raw materials costs and a stronger-than-expected yen. Sales fell 8 percent to 1.21 trillion yen ($12.4 billion) as the global slowdown sapped consumer demand.
"The global financial crisis is impacting the automobile industry as seen in a weakening of consumer confidence and in the effects of the credit crunch," Mitsubishi said in a statement.
"It is clear that there will be a significant drop in overall demand in the mature economies of Europe and North America and also that there will be a slowdown in the economies of many of the emerging nations that have until recently have been relatively buoyant."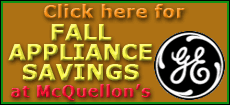 Mitsubishi, which makes the Eclipse sports coupe and Galant sedan, sold 602,000 vehicles worldwide during the first half, a 13 percent decline from the 691,000 units it sold last year, the company said.
Hiroshima-based Mazda, Japan's fifth-largest automaker, reported a 29.5 billion yen ($299 million) profit in the first half of the fiscal year, up only slightly from last year as the surge in the yen countered vehicle sales gains in Europe and China.
Group profits grew a scant 2 percent in the April-September period over the same six-month stretch last year, and the company attributed the gain to adoption of new accounting standards. Mazda posted a 29 billion yen profit in the same period last year.
The strength of the Japanese auto producer has been a boon to Ford, which is struggling with the rest of the U.S. auto industry, but the latest results suggest the prop from Mazda's earnings is set to weaken.
U.S. auto sales are down 13 percent through September compared with the same period of 2007. So far this year, Ford's U.S. sales are down 17 percent, and its market share has dropped from about 26 percent in the early 1990s to around 12 percent in September.